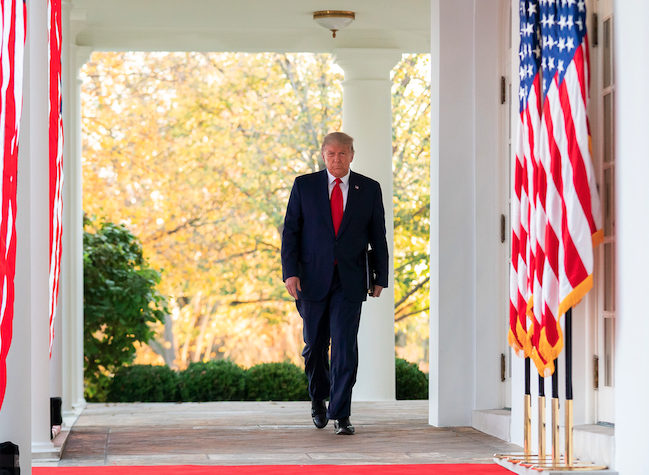 President Donald Trump and First Lady Melania Trump are staying in Washington, D.C. today. They have no public events on their schedule at this time and are expected to remain at the White House for the remainder of the day.
Heading into the weekend, the president proclaimed the month of January as National Slavery and Human Trafficking Prevention Month. "Human trafficking is a horrific assault on human dignity that affects people in the United States and around the world," the president said. He continued, "it tears apart communities, fuels criminal activity, and threatens the national security of the United States."
The president outlined new initiatives and federal programs designed to stop human trafficking and aid in the recovery and healing of victims and survivors, "We remain focused on ensuring that survivors of these horrific crimes receive the care and support they need and deserve." He added that the Department of Justice is also being empowered to better "hold traffickers accountable for their heinous crimes."
As the Lord Leads, Pray with Us…
For wisdom for the president and administration officials as they work to end human trafficking and modern slavery.
For guidance for the president as he works with various federal leaders as they create new programs to help those in need.
For God to be at work through the president today.