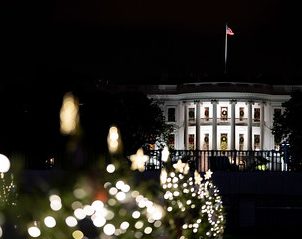 Today, President Donald Trump is expected to remain in Washington, D.C. at the White House. The president has no public events on his schedule.
On Monday, the State Department announced sanctions on members of President Daniel Ortega's inner circle that include a Nicaraguan police chief and a member of the Nicaraguan judiciary. The Treasury Department also added three Cuban-military owned companies to the Specially Designated Nationals and Blocked Persons List due to the use of funds to oppress the Cuban people by supporting the power of the Cuban Communist Party.
Also on Monday, Secretary Pompeo announced "the imposition of additional restrictions under Section 212(a)(3)(C) of the Immigration and Nationality Act on the issuance of visas for Chinese officials who are believed to be responsible for, or complicit in, policies or actions aimed at repressing religious and spiritual practitioners, members of ethnic minority groups, dissidents, human rights defenders, journalists, labor organizers, civil society organizers, and peaceful protestors."
As the Lord Leads, Pray with Us…
For wisdom for President Trump as he makes decisions that impact foreign and domestic affairs.
For Secretary Pompeo as he oversees the Department of State.
For U.S. officials to continue to safeguard the liberties of Americans even as they seek to prevent abuses of foreign peoples.