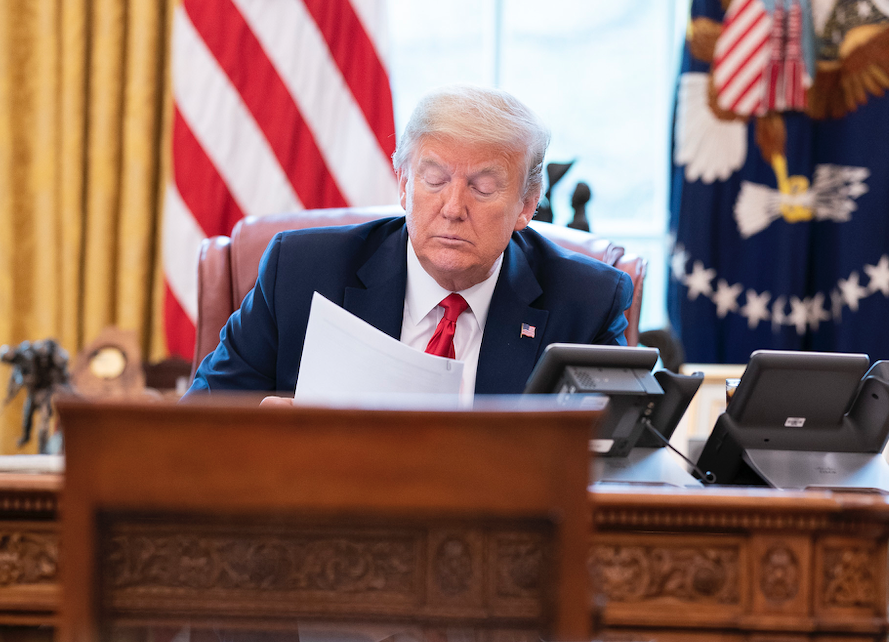 President Donald Trump has no public events on his agenda today.
On Monday, the president issued a message commemorating the 60th anniversary of the Organisation for Economic Co-operation and Development (OECD). He stated, "In the six decades since the United States joined 19 other nations in signing the OECD convention, the organization has served as an indispensable forum for the democracies of the world to advance shared prosperity through free markets founded on good policy, sound economic data, and cooperation."
President Trump continued, "While the wide range of challenges confronting the world today are different than those… faced in 1947, they are nonetheless critically important to address and will require international cooperation to surmount. The OECD is uniquely positioned to be the most influential international organization in the world if it remains globally focused, well-managed, and forward-looking. As the organization's single largest contributor, the United States will continue to play a central role in this effort."
As the Lord Leads, Pray with Us…
For wisdom for President Trump as he sees to the duties of his office.
For the president's administration as issues facing the nation are addressed.
For discernment for U.S. officials who are directly involved to the OECD.