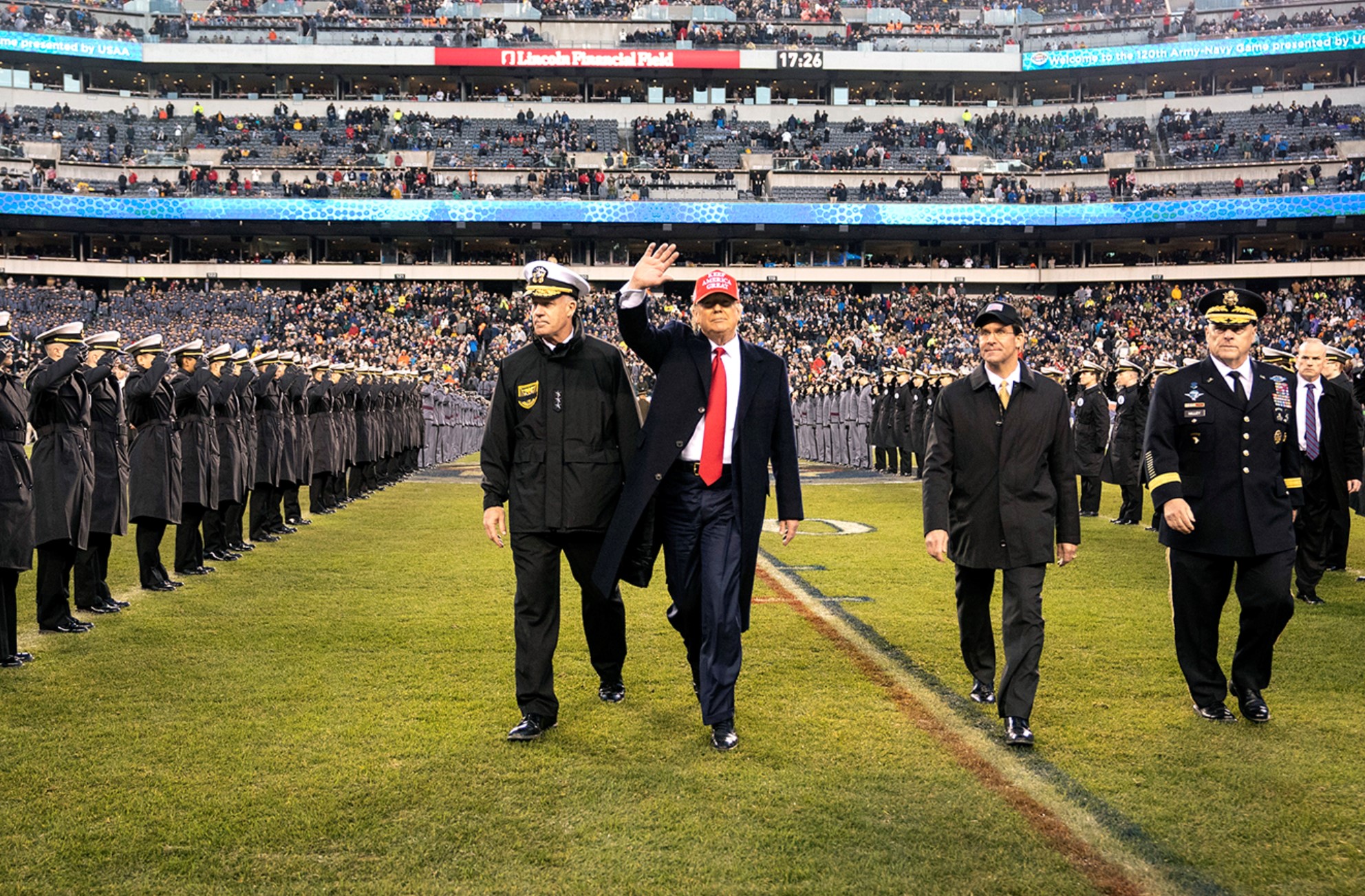 President Donald Trump and First Lady Melania Trump are traveling to West Point in New York today. They will be attending the 121st Army-Navy Football Game and taking part in events honoring the annual rivalry. President Trump is the 10th sitting president to attend the game, dating back to President Theodore Roosevelt when he first attended in 1901.
The Army-Navy game is typically held at a neutral field, but due to concerns surrounding the ongoing COVID-19 pandemic, the game will be held at the Army's Michie Stadium, the U.S. Military Academy's home field. Fans will not be allowed to attend and only a limited number of midshipmen and cadets will be in the stands. Social distancing and facemask protocols have been implemented as well.
As the Lord Leads, Pray with Us…
For safety for the president and first lady as they travel.
For safety and good health for all players and attendees of the game.
For encouragement and strength for the president as he attends the game and meets with players, staff, cadets, and midshipmen today.