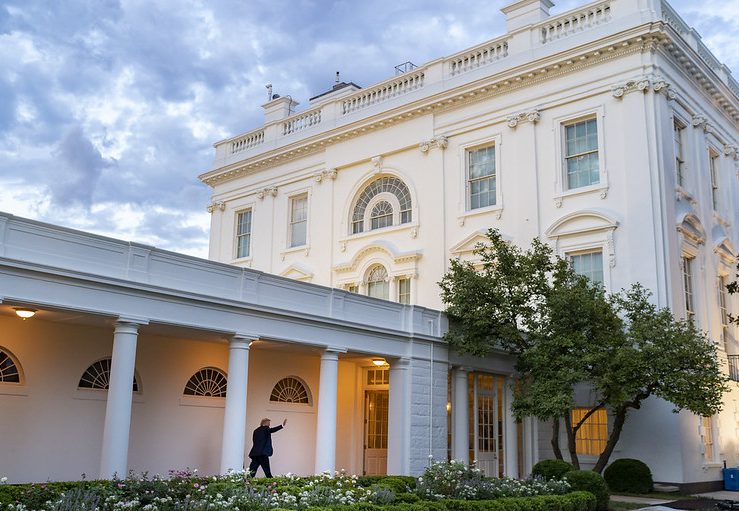 Today, President Donald Trump has no public events on his schedule and will remain in the White House in Washington, D.C.
On Tuesday, the president spoke at the Operation Warp Speed Vaccine Summit and praised the efforts of administration officials and private industry partners who are working tirelessly to develop an effective vaccine. "From the instant the coronavirus invaded our shores, we raced into action to develop a safe and effective vaccine at breakneck speed… in order to achieve this goal, we harnessed the full power of government, the genius of American scientists, and the might of American industry to save millions and millions of lives all over the world," the president said. He also gave an update on the FDA's evaluation process timeline, "We're just days away from authorization from the FDA."
Domestic partners from a wide range of industries are coming together to bolster the supply chain. Executives from these companies met with the president on Tuesday and represented drug stores such as Walgreens and CVS, grocery stores with pharmacies, companies with warehouses and storage capabilities, and distribution companies such as UPS, FedEx, and McKesson.
The president further reiterated, "Every American who wants the vaccine will be able to get the vaccine."
As the Lord Leads, Pray with Us…
For the Food and Drug Administration as the safety and effectiveness of the vaccine candidates are evaluated.
For the Operation Warp Speed vaccine distribution network and the collaboration of the federal government with state leaders.
For wisdom for President Trump and the White House Coronavirus Task Force as they participate in the Vaccine Summit.