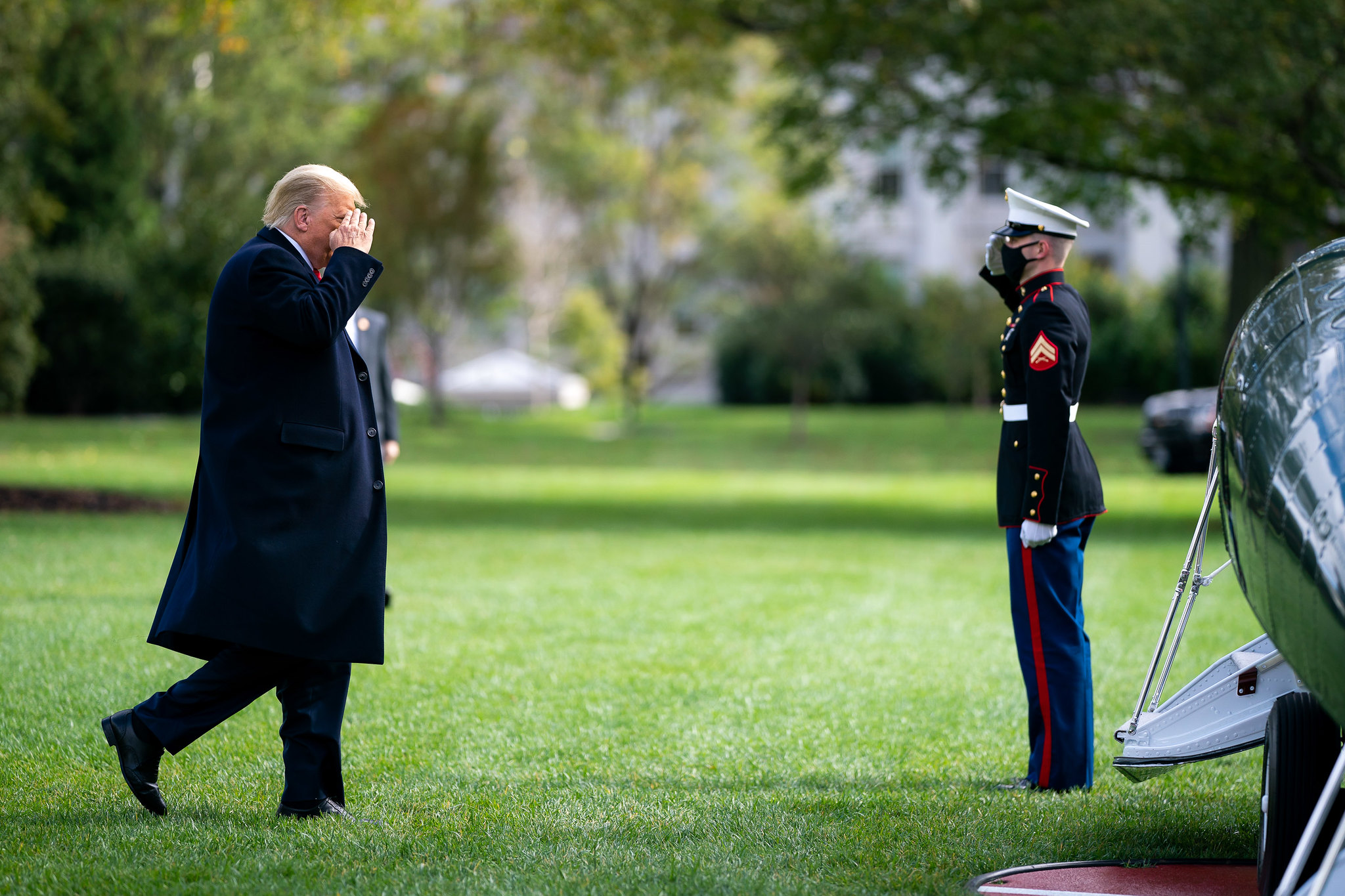 President Donald Trump and First Lady Melania Trump are at the presidential retreat, Camp David, in Maryland today. They are spending time with other members of the first family, including Jared Kushner and Ivanka Trump (both Presidential Senior Advisors), Donald Trump Jr. and Kimberly Guilfoyle, Eric Trump and Lara Trump, and Tiffany Trump. Before traveling to Camp David, each member of the family was medically cleared.
There are no public events on the president's schedule as he spends time with family members today.
As Americans still celebrate the Thanksgiving Holiday this weekend, the president called on the nation to remember and pray for those who are on the frontlines of the ongoing COVID-19 pandemic, "First responders, medical professionals, essential workers, neighbors, and countless other patriots have served and sacrificed for their fellow Americans, and the prayers of our people have once again lifted up our Nation, providing comfort, healing, and strength during times of uncertainty." He added, "During this season of gratitude, we also acknowledge those who cannot be with their families. This includes the brave American patriots of our Armed Forces who selflessly defend our sacred liberty at home and abroad. And we pause to remember the sacrifices of our law enforcement personnel and first responders. We are deeply grateful for all those who remain on watch over the holidays and keep us safe as we celebrate and give thanks for the blessings in our lives."
As the Lord Leads, Pray with Us…
For rest and encouragement for the president and other members of the first family.
For God to strengthen and protect the health of the president and first family.
For the many men and women serving the nation and who are away from their families this weekend.