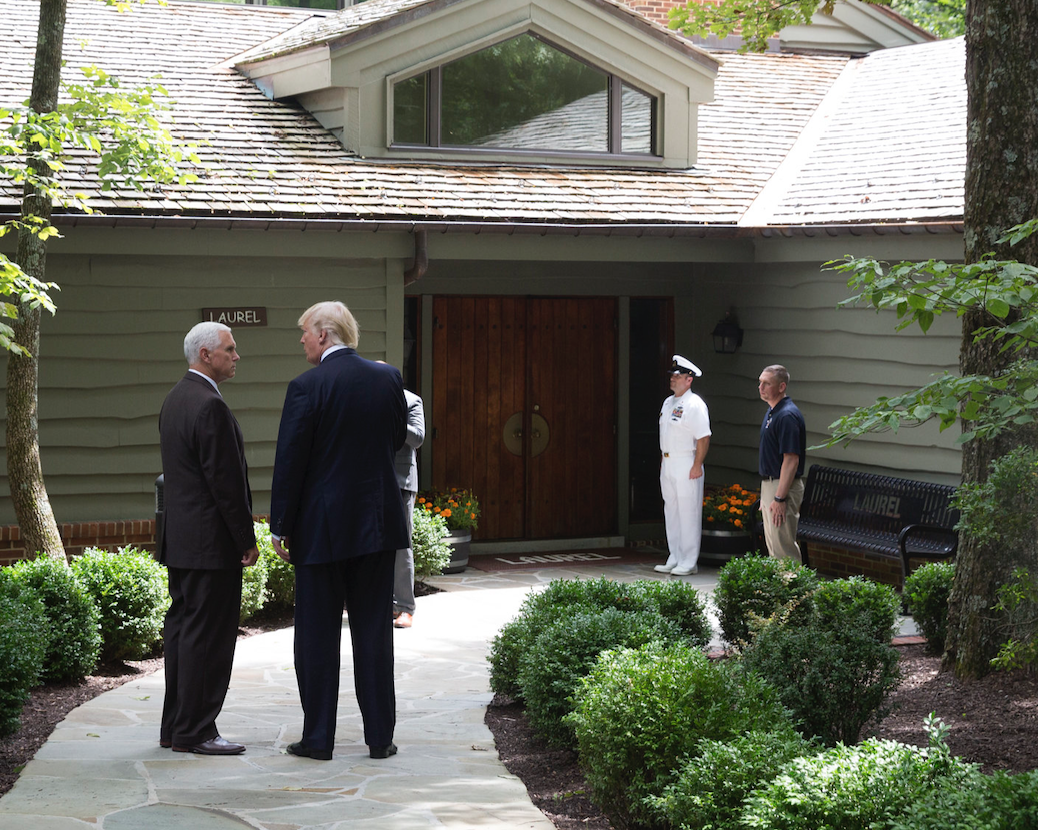 Today, President Donald Trump will be traveling to Camp David this afternoon and is expected to remain there for the weekend.
Camp David is a wooded retreat in Frederick County, Maryland, within the Catoctin Mountain Park. Technically a military installation, its formal title is Naval Support Facility Thurmont and it is staffed by U.S. Navy and Marine Corps personnel. The site was converted from a camp for federal government agents and their families into a presidential retreat by President Franklin D. Roosevelt in 1942.
U.S. presidents have often spent holidays at the presidential country residence and many foreign dignitaries have been hosted there over the decades. President Trump had considered hosting the G7 Summit at Camp David this past June, but the meeting was ultimately canceled due to the coronavirus.
As the Lord Leads, Pray with Us…
For President Trump as he stays at Camp David this weekend.
For wisdom for the president's administration as they see to government business.
For the diplomats and foreign leaders the president works with to secure international relations.