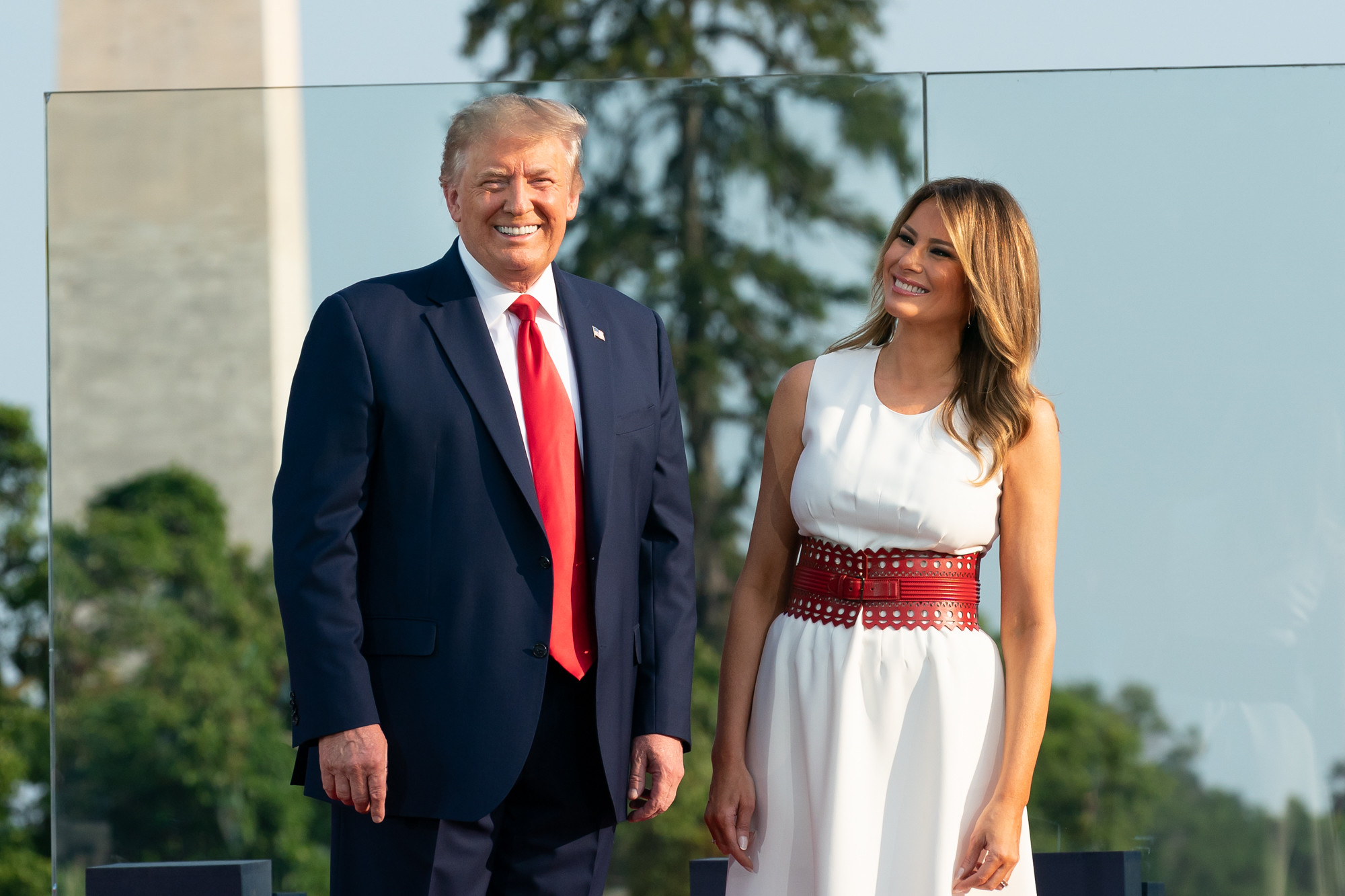 As President Donald Trump and First Lady Melania Trump prepare for the long Thanksgiving holiday weekend, they will remain in the White House in Washington, D.C. today. They have no public events on their schedule, but are expected to work with administration officials on a variety of issues facing the nation, including economic recovery efforts, COVID-19 relief, vaccine development, foreign policy issues, and other national concerns.
On Tuesday, during the National Thanksgiving Turkey Pardoning Ceremony, the president said, "From our earliest days, America has always been a story of perseverance and triumph, determination and strength, loyalty and faith." He added that, as the nation prepares to celebrate the holiday weekend, "Every American can be united in thanksgiving to God for the incredible gifts he has bestowed upon us: the blessings of family, community, and this exceptional, beautiful, and great country." He concluded with a prayer, "We give thanks to the priceless freedoms that we've inherited, and we ask God to watch over and protect our nation and its people during this incredible holiday and in all of the years to come."
As the Lord Leads, Pray with Us…
For God to guide the president and administration officials in their efforts towards economic recovery.
For God to be at work through the president and the White House Coronavirus Task Force as they work with pharmaceutical companies in developing a vaccine and other medical treatments.
For the president and first lady as they prepare for the long holiday weekend.