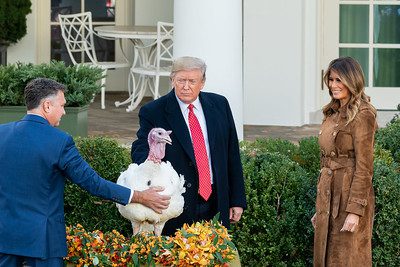 The White House is preparing for the holiday season. Today, President Donald Trump and First Lady Melania Trump will participate in the tradition of pardoning the Thanksgiving turkey at the National Thanksgiving Turkey Presentation in the White House Rose Garden.
On Monday, First Lady Melania Trump participated in the delivery of the White House Christmas tree. The nearly 19 foot tall Fraser Fir from West Virginia will be the centerpiece of the Blue Room decorations.
As the Lord Leads, Pray with Us…
For the president and first lady as they participate in White House traditions.
For discernment for President Trump as he continues to see to the business of the presidential office.
For provision during the holidays for Americans who are suffering financially due to the pandemic.