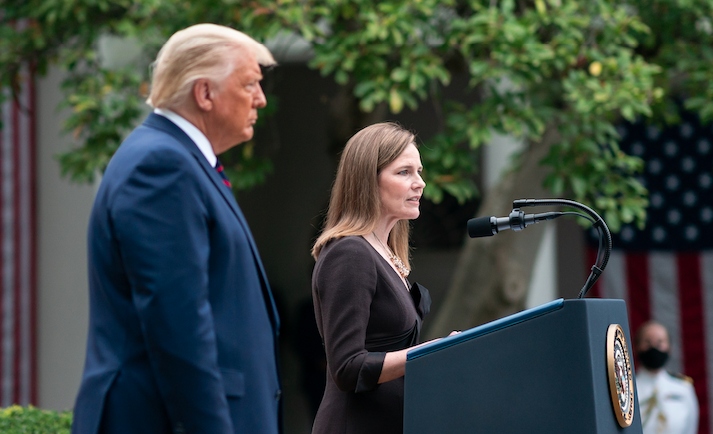 President Donald Trump will hold campaign events today at Capital Region International Airport in Lansing, Michigan, at MotorSports Management Company in West Salem, Wisconsin, and at Eppley Airfield in Omaha, Nebraska.
On Monday, the Senate voted 52-48 to confirm Amy Coney Barrett to the Supreme Court. Monday evening, Justice Clarence Thomas swore Justice Barrett in on the South Lawn of the White House.
"I will do my job without any fear or favor," said the new associate justice in a speech after being sworn in. "I love the Constitution and the democratic republic that it establishes, and I will devote myself to preserving it."
President Trump said, "This is a momentous day for America, the United States Constitution, and for the fair and impartial rule of law. The Constitution is the ultimate defense of American liberty; the faithful application of the law is the cornerstone of the Republic."
As the Lord Leads, Pray with Us…
For President Trump as he meets with residents of the three states to which he travels today.
For the Secret Service as they guard the president in multiple daily venues as the election nears.
For wisdom for Justice Barrett and all the Supreme Court justices as they interpret the Constitution and make rulings on cases.