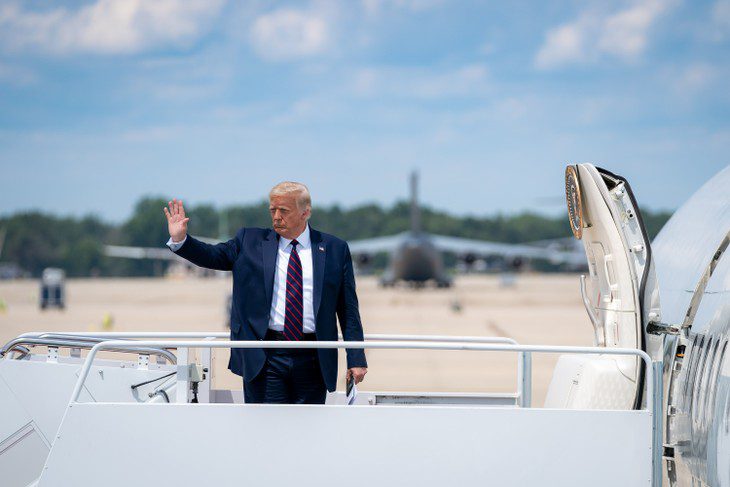 President Donald Trump is traveling to Muskegon, Michigan, to speak at events focusing on supporting law enforcement and on supporting America's way of life. He is expected to talk about what he and the administration have accomplished in reforming the prison system and the criminal justice system, as well as what they continue to do to address violence around the nation through federal aid to states and through police reform. He will also focus on local manufacturing and what the administration has done to create jobs and grow the economy for the nation and for the residents of Michigan.
Following these, the president will travel to Janesville, Wisconsin, to speak to local voters before flying to Las Vegas, Nevada, where he will stay overnight.
All people attending the events will be screened for COVID-19 by having their temperatures taken before entering. In addition, hand sanitizer and facemasks will be made available.
As the Lord Leads, Pray with Us…
For safety for the president as he travels and flies to three different states today.
For wisdom for the president as he speaks with residents of Michigan and Wisconsin.
For guidance for the president as he makes decisions and that each decision would be honoring to God and be in the best interest of the nation.