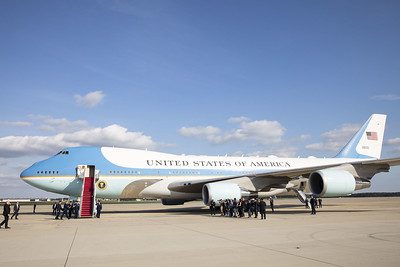 Today, President Donald Trump will participate in multiple campaign events. He will hold a Make America Great Again rally in Greenville, North Carolina. He will then appear at a fundraiser in Miami, Florida. In the evening, the president will take part in a televised town hall from the Perez Art Museum in Miami.
On Wednesday, President Trump released his plan for Modernizing America's Water Resource Management and Infrastructure. He is establishing an interagency subcabinet to identify and streamline actions to ensure access to safe, clean, and reliable water supplies, particularly for minority, low-income, and tribal communities, as well as to manage and upgrade the nation's water infrastructure, safeguard public health, and create jobs.
"America's water infrastructure must be effectively managed and modernized to meet the needs of current and future generations of Americans," stated President Trump.
As the Lord Leads, Pray with Us…
For discernment as President Trump seeks to improve the quality of life for disadvantaged Americans.
For safety for the president as he travels to North Carolina and Florida.
For the Lord to accomplish His will through President Trump and his administration.