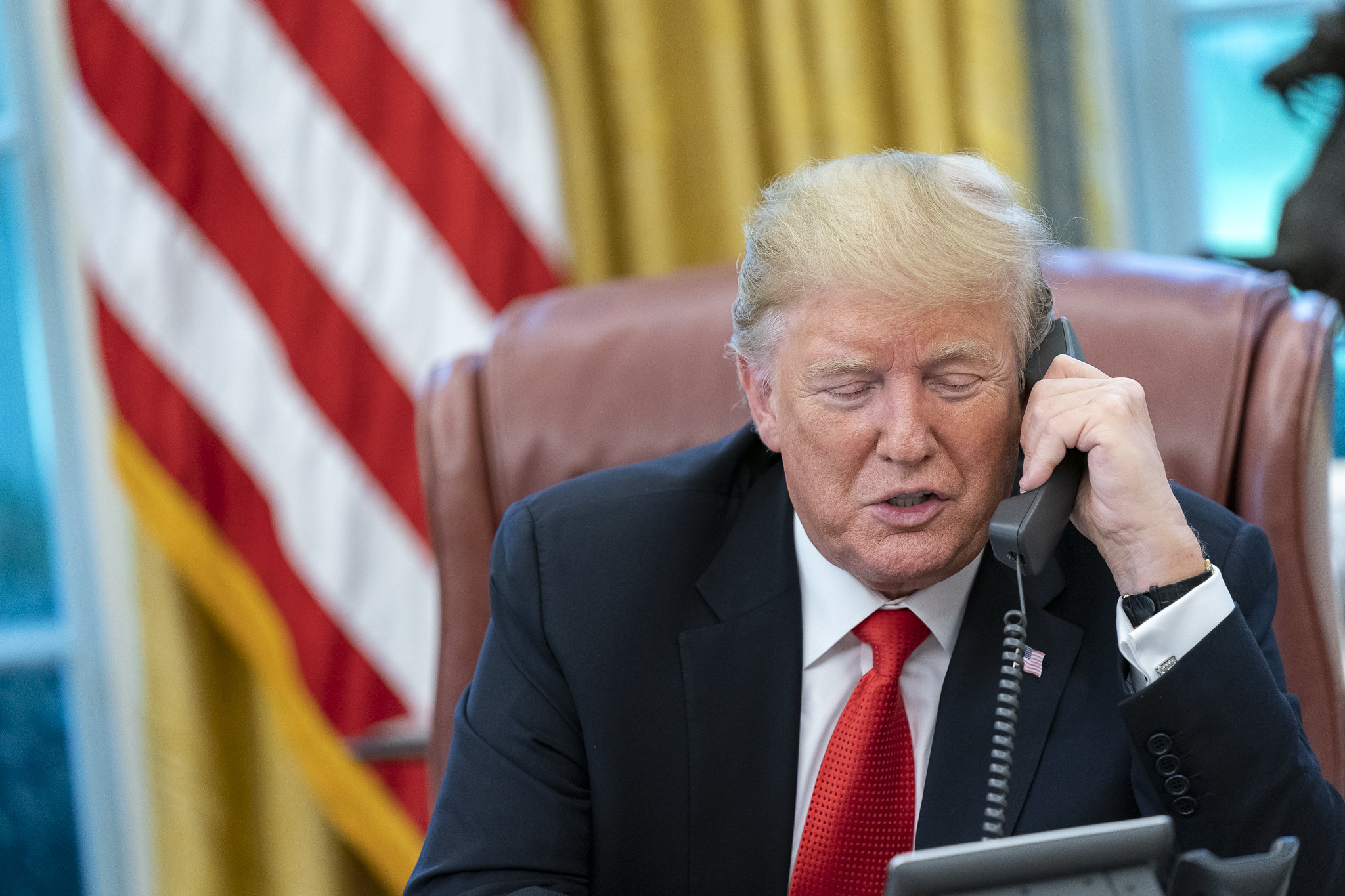 President Donald Trump is remaining at the White House today. He has no public events on his schedule at this time but is expected to work on various issues facing the nation. He is also expected to take part in phone and teleconference meetings with national leaders and officials. As he is still in the recovery stages following testing positive for coronavirus on Thursday and following his stay at the Walter Reed Medical Center, he will have regular health checkups so that White House physicians monitor his progress.
Negotiations stalled in Congress for broad federal coronavirus relief and aid due to concerns of too many unrelated provisions. The president called on the House to focus on an aid bill without partisan earmarking, saying, "If I am sent a stand alone bill for stimulus checks, they will go out to our great people immediately. I am ready to sign right now."
Vice President Mike Pence is traveling to Salt Lake City, Utah, where he will take part in a debate with vice presidential hopeful Senator Kamala Harris at the University of Utah.
As the Lord Leads, Pray with Us…
For the president's health to continue to improve and for him to have no residual effects from COVID-19.
For God to be at work through Congress as they work to provide aid for the American people.
For safety for the vice president as he travels today and for wisdom as he takes part in the debate.