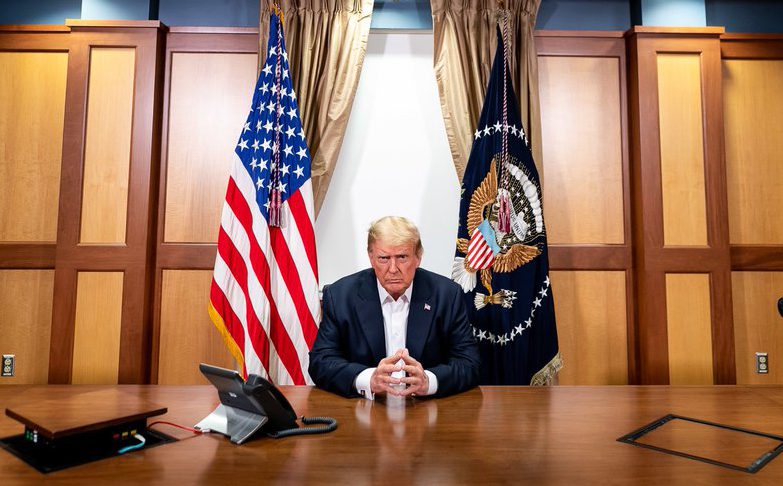 President Donald Trump has no public events on his agenda today. He has been at Walter Reed National Military Medical Center in Bethesda, Maryland, since Friday due to contracting the coronavirus.
White House physician Dr. Sean Conley said of the president on Sunday, "he's doing really well… If everything continues to go well, we're going to start discharge planning back to the White House."
President Trump has been working from the medical center and participated in a conference call with Vice President Mike Pence, Secretary of State Mike Pompeo, and Chairman of the Joint Chiefs of Staff General Mark Milley on Sunday.
The president also thanked the medical personnel at Walter Reed Medical Center on Sunday. "We're getting great reports from the doctors," said the president. "This is an incredible hospital, Walter Reed. The work they do is just absolutely amazing. And I want to thank them all. The nurses, the doctors, everybody here."
As the Lord Leads, Pray with Us…
For the president's medical team to have wisdom on the timing of sending President Trump back to the White House.
For the president, first lady, and White House staff who have contracted the virus to continue to recover speedily.
For President Trump's experience to benefit the medical community's understanding of and treatments for COVID-19.
For discernment for the president as he continues to work through his convalescence.