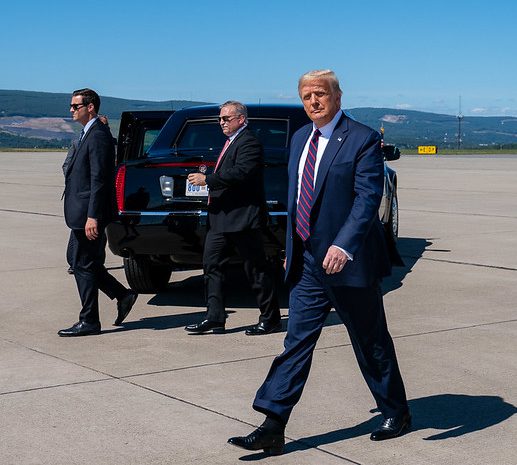 President Donald Trump will participate in a credentialing ceremony for new ambassadors to Washington, D.C. this morning in the Oval Office. The credentials the foreign ambassadors present at the White House will authorize and enable them to represent their respective governments while present in the United States.
The president will go to the National Archives Museum in the early afternoon to speak at the White House Conference on American History. President Trump has made a point of protecting monuments and historical markers to preserve American history and heritage as anarchists have targeted statues and other national memorials with vandalism or destruction through the summer.
Late in the day, President Trump will travel to Mosinee, Wisconsin, where he will hold a Great American Comeback Event at Central Wisconsin Aviation. National Campaign Press Secretary Hogan Gidley said of the president's return to the state, "The President is for law and order; he's for safety and security." Gidley continued, "We want to make sure people are safe." He said masks will be provided to everyone who attends the event.
As the Lord Leads, Pray with Us…
For the president as he welcome new ambassadors to the White House.
For President Trump and his administration as efforts are made to preserve American history.
For safe travels as the president goes to Wisconsin.