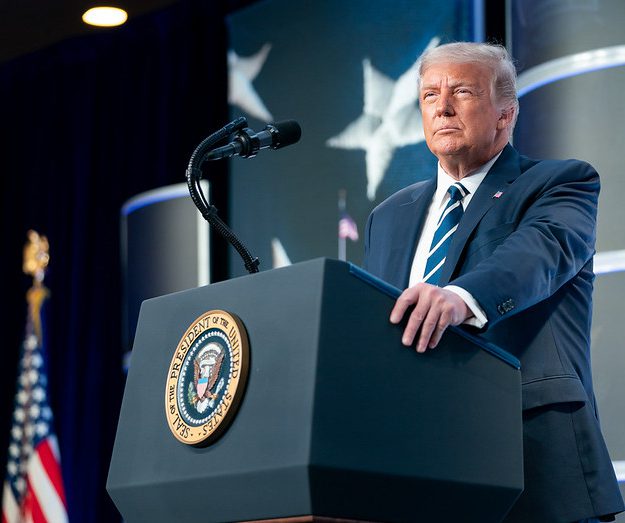 President Donald Trump will have a working lunch with Secretary of State Mike Pompeo today. Situations involving China will be a central topic of their conversation.
On Wednesday, Secretary Pompeo took part in the 10th East Asia Summit Foreign Ministers' Meeting, held virtually and attended by 17 other countries. The secretary praised the unity and transparency of ASEAN response to the pandemic and affirmed the commitment of the United States to partner with them in their efforts at economic recovery. Many attendees joined Secretary Pompeo in expressing concerns over China's aggressive behavior in the South China Sea and the U.S. secretary reiterated the unlawful nature of maritime claims being made by Beijing.
This afternoon, President Trump will travel to Freeland, Michigan, for a campaign event at Avflight Saginaw. Campaign Press Secretary Hogan Gidley said of the president's trip to the state, "Michigan is a very important state in presidential politics. But, it also is a representation of the successes of this President's first term in office." Gidley continued, "This president came in and… put up trade deals that actually work for the American middle class."
As the Lord Leads, Pray with Us…
For God to grant the president and secretary of state discernment as they work through foreign affairs.
For safety as President Trump travels to Michigan.
For the will of the Lord to be accomplished through the president's administration.