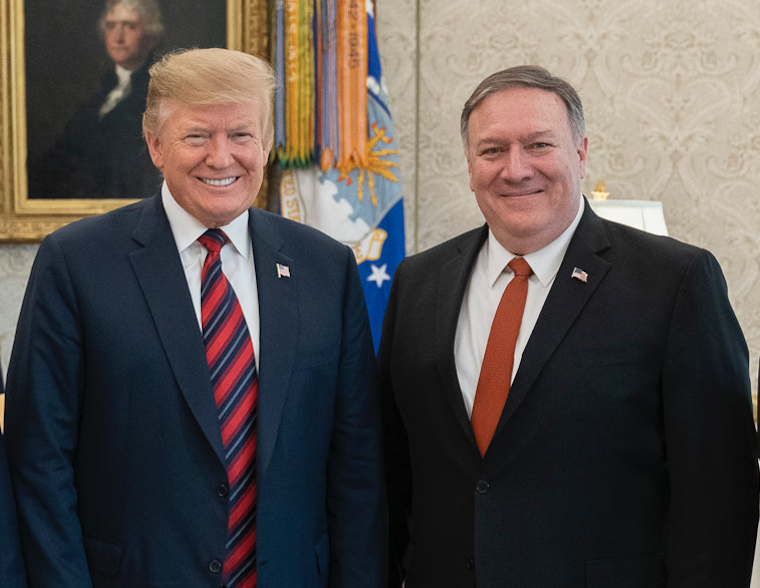 President Donald Trump will meet with Secretary of State Mike Pompeo for a working lunch today.
Secretary Pompeo gave a briefing on Wednesday that began by addressing the International Criminal Court. The United States never ratified the Rome statute in creating the ICC and refuses to recognize the court's jurisdiction or its attempts to bring charges against Americans or American allies. The U.S. has imposed sanctions and will restrict visa issuances for those who are pursuing or assisting in these investigations.
The secretary of state announced that the U.S. is making a reciprocal move to the approval process that the Chinese Communist Party has subjected American officials and diplomats to, which has prevented meetings and the conducting of regular diplomatic business in China.
The U.S. State Department will now require approval for senior Chinese diplomats to visit American universities or meet with local U.S. governing officials. Secretary Pompeo said that, "Cultural events with groups larger than 50 people hosted by the Chinese embassy and consular posts outside our mission properties will also require our approval." He also said that the State Department has alerted American universities "to the threats the Chinese Communist Party poses to academic freedom, to human rights, and to university endowments."
As the Lord Leads, Pray with Us…
For the president and the secretary of state as they discuss and decide foreign policy and action.
For discernment for President Trump and his administration as foreign aggressions are addressed.
For U.S. diplomatic efforts to accomplish God's will.