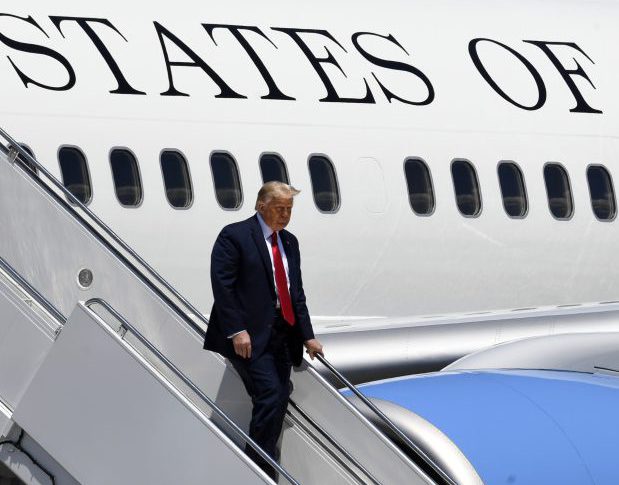 Today, President Donald Trump and First Lady Melania Trump will participate in the signing of a Proclamation on the 100th Anniversary of the Ratification of the 19th Amendment at the White House. The president will then travel to the states of Iowa and Arizona.
President Trump will fly first to Cedar Rapids, Iowa, to view the aftermath of the derecho that hit the state early last week and participate in a briefing on disaster recovery. The hurricane-force windstorm wreaked devastation, causing Governor Kim Reynolds to activate the Iowa National Guard to help in recovery efforts. Millions of acres of corn and soybean crops were damaged or destroyed. The Iowa governor had also requested a major disaster declaration and expedited federal assistance for the state which President Trump granted yesterday.
The president will then travel down to Yuma, Arizona, where he will receive an update on border wall construction. He is expected to speak on Immigration and Border Security while there. Just under two weeks ago, the president met with Governor Doug Ducey of Arizona at the White House to discuss the ways in which the state addressed the spike in COVID-19 cases in the month of July and to strategize on ways to continue to reopen the state, including getting children back to school.
As the Lord Leads, Pray with Us…
For safety for the president as he flies to Iowa and Arizona.
For the officials and residents of Iowa as they endeavor to recover from the havoc caused by the derecho.
For President Trump as he works to ensure the safety and freedom of Americans.