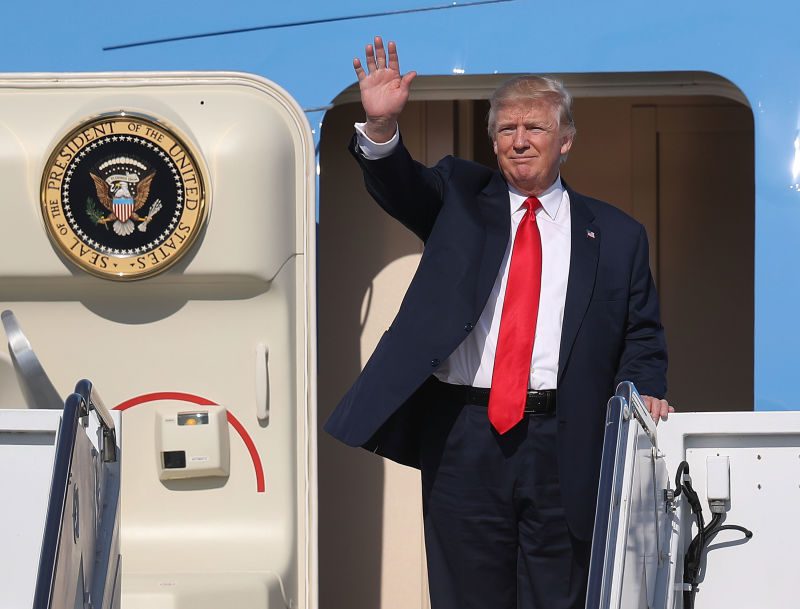 President Donald Trump will hold an interview this morning before he flies out to the Midwest. He will hold campaign events in the states of Minnesota and Wisconsin in the afternoon.
The president will appear first at North Star Aviation in Mankato, Minnesota. Though the public will be able to attend only virtually as President Trump delivers remarks on jobs, the economy, and civil unrest in Minnesota, a rally in the town has been organized by supporters. His last visit to Minnesota was in October 2019, and this will be his fifth trip to the state since he took office. The last presidential visit to Mankato was in 2004.
From Minnesota, President Trump will proceed to Oshkosh, Wisconsin. This will be his second trip to that state this year. His first visit was in June when he toured the Fincantieri Marinette Marine facility. The president is expected to speak on law and order, health care, immigration, China and the response to the COVID-19 pandemic from Basler Flight Services in Oshkosh.
As the Lord Leads, Pray with Us…
For God to keep the president safe as he flies to the Midwest and then returns to Washington, D.C.
For wisdom for President Trump as he encourages the people of Minnesota and Wisconsin.
For the president and his cabinet as they address the challenges facing the country.