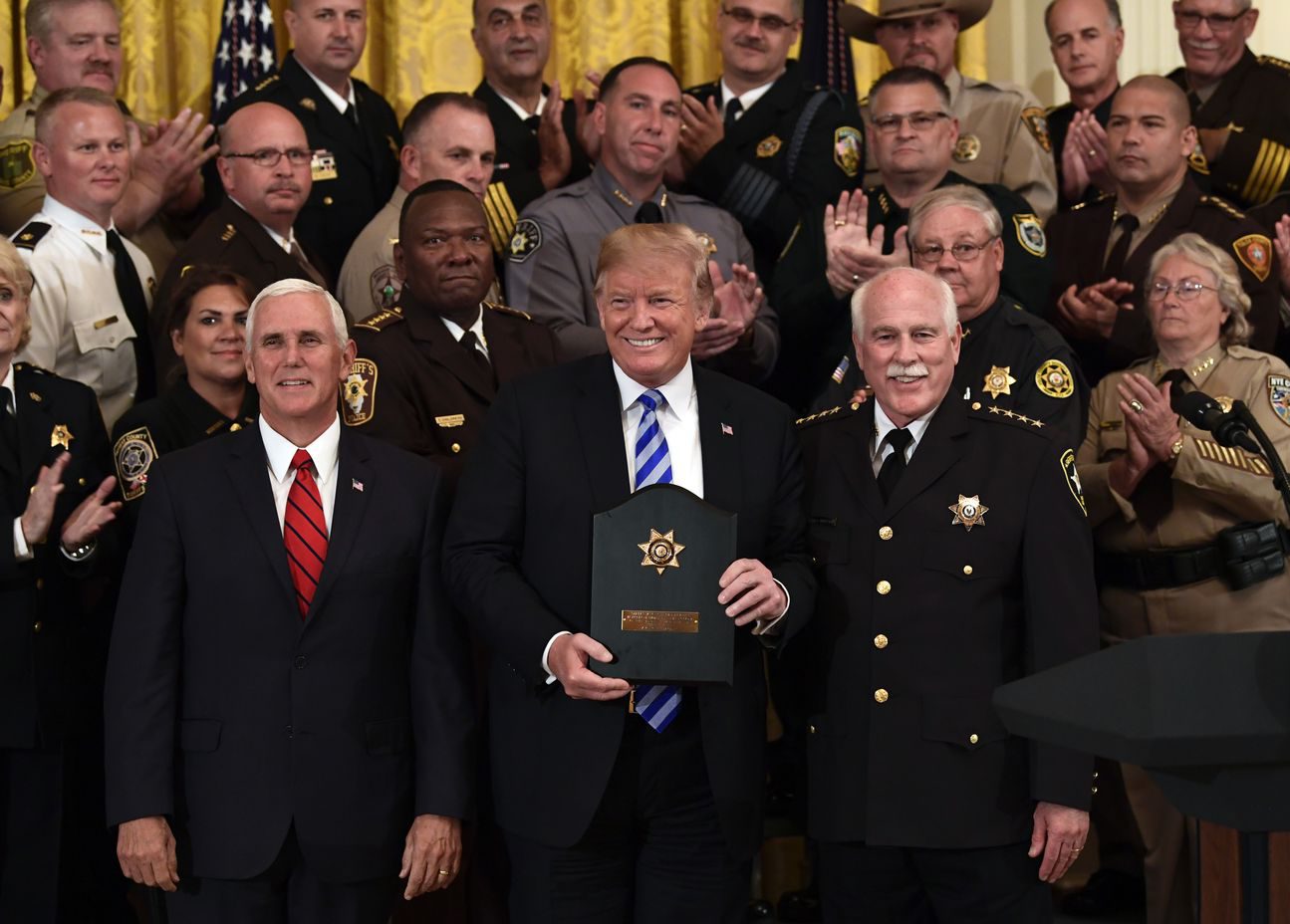 Today, President Donald Trump will remain in Washington, D.C. at the White House. He will be participating in a call with America's Sheriffs in the early afternoon.
This past spring, the president launched a coalition to commemorate the service and sacrifices made by America's sheriffs and their deputies. Retired Sheriff Bunny Welsh said at that time, "President Trump understands how crucial our law enforcement officers are to the safety and well being of this country and has made it a priority to honor, cherish, and support our men and women in blue. … President Trump has and will always work to ensure these heroes are supported and honored for their selfless service."
In his executive order regarding Safe Policing for Safe Communities, signed two months ago, President Trump said, "Law enforcement officers provide the essential protection that all Americans require to raise their families and lead productive lives. The relationship between our fellow citizens and law enforcement officers is an important element in their ability to provide that protection. By working directly with their communities, law enforcement officers can help foster a safe environment where we all can prosper."
As the Lord Leads, Pray with Us…
For the president as he supports law and order.
For the sheriffs and law enforcement across the nation as they face escalating situations.
For God to bless the efforts of President Trump's Administration to protect U.S. citizens.