This is the fifth of thirteen issues selected by our members and resulting from a nationwide faith and values study called Vital Signs.

Each week, we will cover a new topic with in-depth insights and biblical perspective in order to encourage, equip, and inspire praying Americans leading up to the 2020 Election.
---
The Might and Fragility of America's Economy
No one can get away from dealing with money—and neither can the government. Financial resources, quality housing and food, and a job that provides a stable living wage are all factors that figure into a person's economic stability. If there is a stable feeling with one's personal economic situation it means that his income exceeds his out-go. Individual "micro" economics are more closely intertwined with the government's "macro" economics than you might wish were the case. A stable economy in either leads to growth of savings or investments, relative ease from worry, and mental and social well-being.
Government economies ebb and flow, but a government concerned about its people protects its economy and ensures stable economic growth.
A generally-accepted view of America's economic stability
Amusement park rollercoaster rides can be fun and frightening at the same time. Laws of physics keep riders in their places. An economic rollercoaster at any level—personal or governmental—is no fun but can certainly be frightening depending on who is at the controls and how soon the ride ends.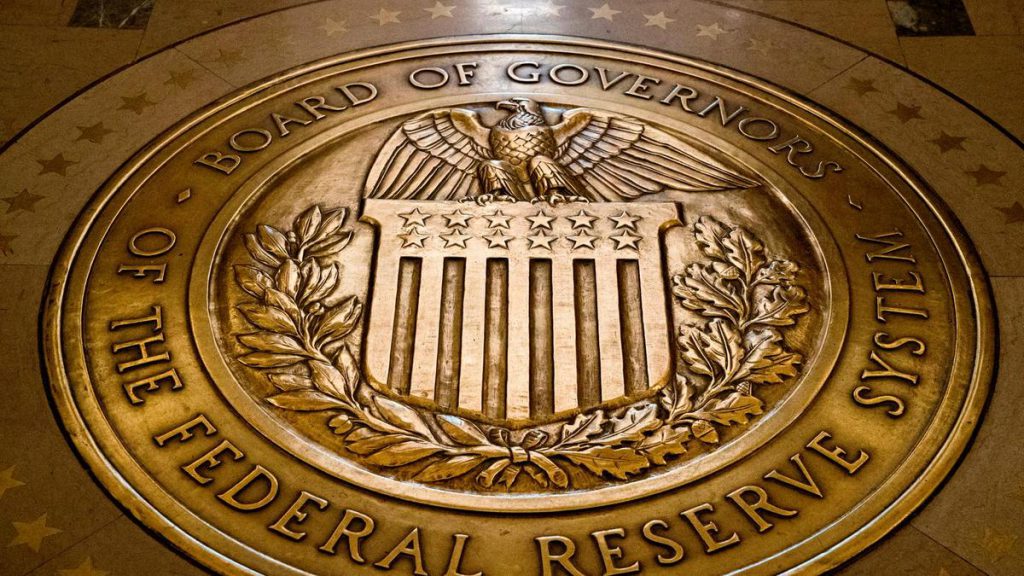 The federal government is charged with protecting the American economy. They utilize fiscal policy, by raising or lowering taxes, increasing or decreasing spending, which rest primarily under the control of the Congress, and with monetary policy, through the Federal Reserve buying and selling treasury bonds, setting borrowing rates, and overseeing federal banks.
Properly administered, fiscal policy averts recession and also keeps inflation at bay, evening out boom and bust cycles. A report from the Heritage Society says, "Fiscal responsibility is an important part of stability…."
"Sound macroeconomic policies enhance the credibility of the government and strengthen the political institutions. This credibility is vital for economic stability and Americans' long-term investment decisions that allow the U.S. economy to flourish"
In a rapidly-connected world, global economic conditions pose significant challenges for policymakers. Take the matter of oil, for example. In the last couple of years, the United States has sought to be independent of foreign fossil fuel suppliers. Still, oil prices abroad can affect shipping costs for goods being imported to stores and the consumers who purchase them. Increased demand for commodities abroad may also affect the United States. An example would be farmers getting better prices for cattle from foreign buyers as demand overseas for U.S.-grown beef expands, increasing the price Americans pay for a steak or hamburger at a restaurant or in the grocery store.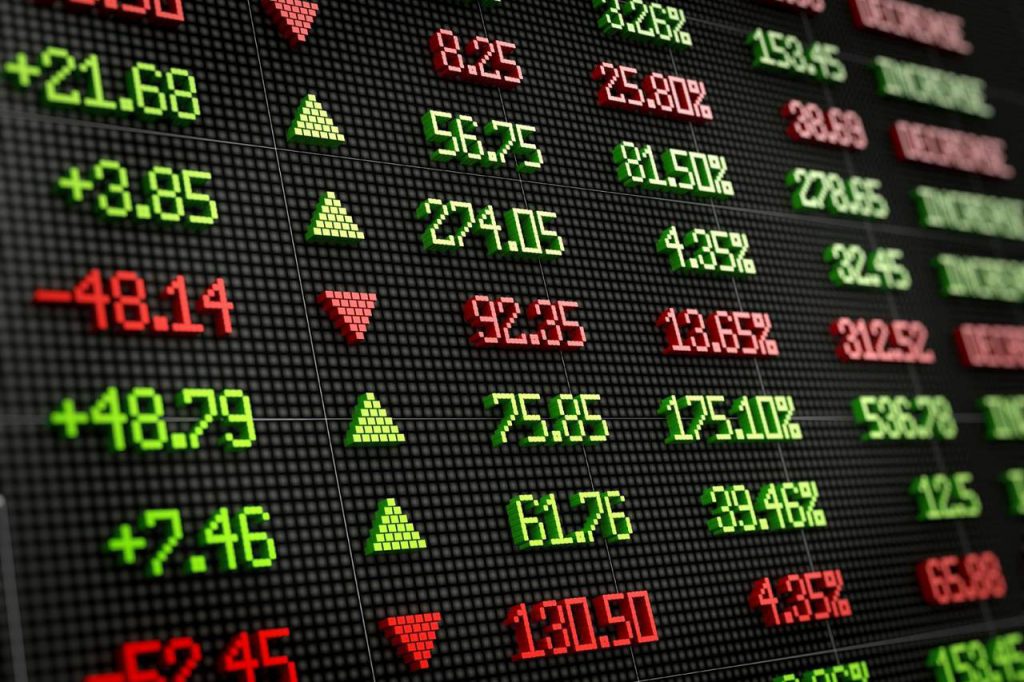 A year ago, the American economy was rolling along with manufacturing on the increase, farmers getting Chinese tariff money, unemployment at record low numbers. Then the nation was hit with the COVID-19 virus. When the federal economy is in the doldrums, one can be sure that individual economies are as well. With consumption being a large economic driver, and a nation with businesses shuttered, Americans feel it!
As late as February 2020, Americans increasingly rated this the best economy since the late 1990s, with recent surges of optimism. By the end of June, Americans were exhausted and angry, facing crisis after crisis. Yet many remained optimistic about the future, viewing new momentum as a chance for progress. Populations want their jobs back "now," but resent being told to wear masks or restrict their activities. Others say the economy will not recover until the elderly feel safe, perhaps with a proven vaccine.
A resurgence of the virus threatens the late summer and it appears the economy is headed for a tumultuous autumn with schools closed, empty stadiums, uncertain federal support for businesses and unemployed workers, and vanishing hopes for a rebound.
Corporations are feeling the economic pain. Delta Air Lines cut back plans to add flights in August and beyond, citing flagging consumer demand. The nation's largest banks warned they were setting aside billions of dollars to cover anticipated losses as customers fail to pay mortgages and other loans in the months to come. Congress and the president are negotiating the nature of relief packages and extended unemployment benefits.
"It's hard not to feel like we're in a free fall," wrote one individual on a postcard from Florida. The "V"-shaped recovery predicted by some economists is beginning to feel more like a "W." Some have even suggested the shape is more like an "L." At some point, the economy will recover, but it would be a fool's errand to predict when and how robustly.
What about jobs and unemployment?
Everyone is anxious about jobs. Many small businesses will never reopen, leaving skilled, unskilled and semi-skilled workers out of jobs for the foreseeable future, according to Dr. Stephen Fuller, Professor of Public Policy and Regional Development at George Mason University. Furloughed employees also will not go back to work as fast as they were laid off, sustaining high unemployment levels.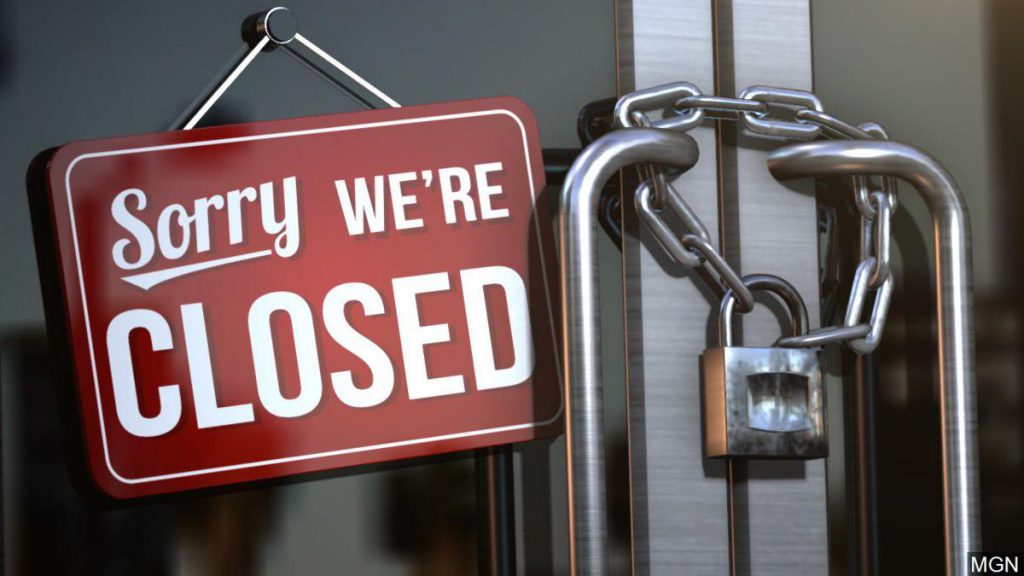 A restaurant that closes will find it harder to reopen the longer this goes on, he explains. "Even if the business reopens, it will need to regroup the workforce, which won't be easy as previous employees may have jobs elsewhere. New people will need training," Dr. Fuller said.
He predicted that once a vaccine becomes available, the economy can go back to work, but it will still suffer the drag of unemployment, business failures, and curtailed consumer spending.
A report for June said the economy added about 4.8 million jobs, with a similar number for May. But for millions of people, the jobs they lost are never coming back. The chief economist for Moody's Analytics said, "It's clear that the pandemic is doing some fundamental damage to the job market. A lot of the jobs lost aren't coming back any time soon. The idea that the recovery is going to snap back to where it was before the pandemic is clearly not going to happen."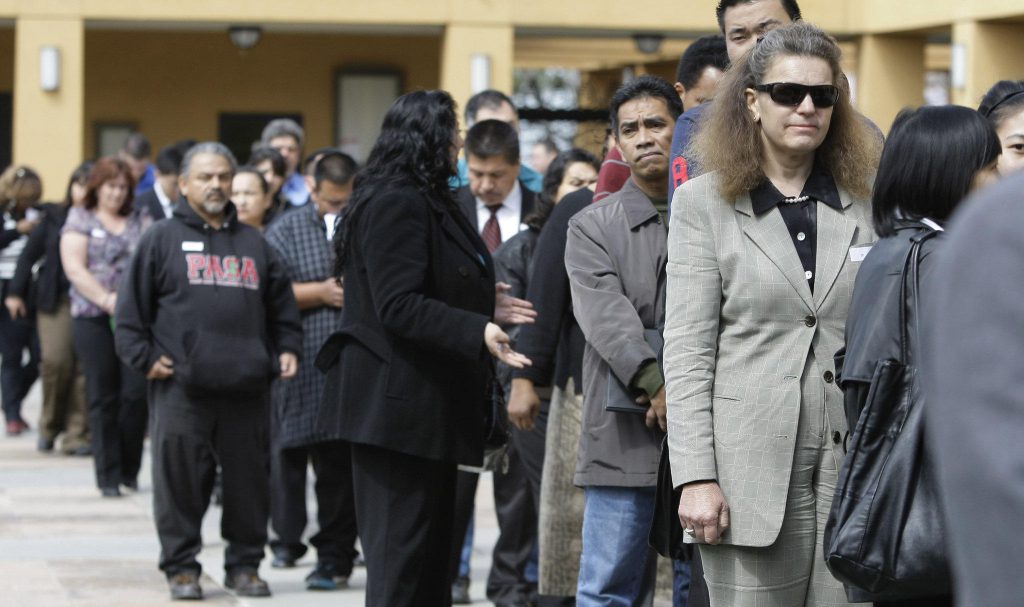 There's now a total of 3.7 million unemployed Americans whose previous jobs are gone for good. And millions more are at risk.
A new study by the World Economic Forum suggests that "nature-positive" solutions can be created that would include 395 million jobs globally by 2030. They estimate that a $10 trillion green recovery plan would stimulate business and economic growth. They identified 15 sectors that could tackle carbon emissions, climate change, and threats to biodiversity. "Public calls are getting louder for businesses and government to do better," said the head of the Nature Action Agenda at the forum. "We can protect our food supplies, make better use of our infrastructure, and tap into new energy sources by transitioning to nature-positive solutions." They also see the plan as an answer to economic inequality.
Congress and the White House are more focused on delivering additional stimulus relief checks and debating the extension of federal unemployment benefits than they are toward job creation. But a new E2 group (Environmental Entrepreneurs) and E4 The Future analyses finds that the U.S. could create 860,000 full-time jobs for at least five years and add $66 billion to the economy every year for five years if targeted clean energy investments were included in the next round of federal stimulus investments.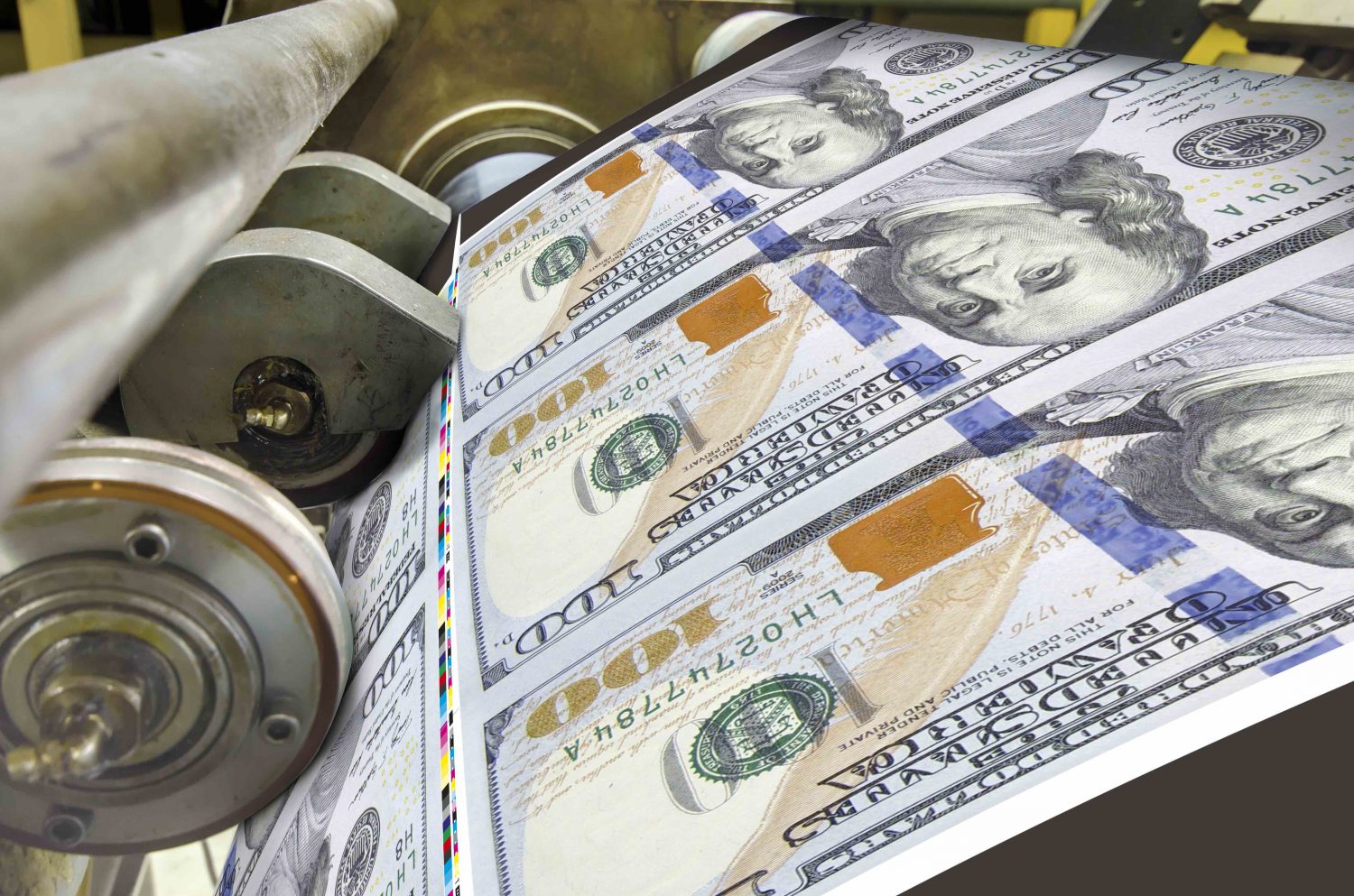 Members of the House of Representatives passed the Moving Forward Act that would invest $1.5 trillion to modernize America's physical infrastructure, in the hopes of getting millions of Americans back to work and ensuring that communities can make long-overdue improvements to highways and transit systems. It goes further by supporting investments in health care, airports, clean energy, broadband, education, and drinking water infrastructure. The legislation, however, seems to be facing certain death as top Senators and the White House oppose the legislation, calling it "full of wasteful initiatives."
Infrastructure is a bipartisan issue often seen as a way to spur job growth. It could again become a central focus for lawmakers going into the autumn of 2020.
Meanwhile, full-time workers are watching app-based services replace them. Artificial intelligence and robots that don't get sick are being engaged by some employers. For others, telework, or remote working from home by going online, has kept unemployment in check , and some wonder if office buildings will become the new dinosaurs.
Attitudes about job returns make the roller coaster's slow climb or rapid descent depending on the day's coronavirus reports. And the disease has no economic heart.
What does the Bible say?
Although the Bible is not a textbook on economics, God has much to say about how an individual handles his money, how he relates his wealth to the needs of others, and employer-employee relations. You will also find scriptures that deal with inflation, unemployment, and even big government with high taxes.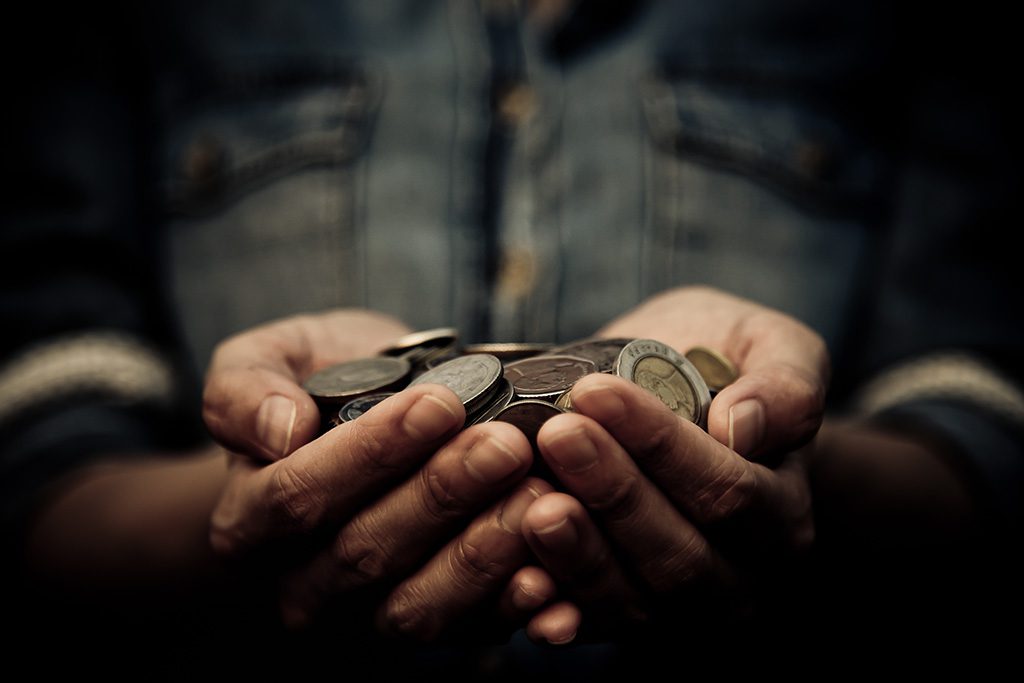 References to money occur 140 times in the Bible. It includes gold, silver, wealth, riches, inheritance, debt, poverty, and related topics. In fact, the Bible spends more attention on financial matters than nearly any other subject except for sin and salvation, prayer, healing and mercy.
In Luke 12:15, Jesus reminds His disciples that a person's life "does not consist in the abundance of his possessions" and He cautioned them not to be greedy. King Solomon, who knew much about wealth, warned, "He who loves money will not be satisfied with money, nor he who loves wealth with his income" (Ecclesiastes 5:10).
Rather, the Lord wants you to find contentment in Jesus. The Apostle Paul explained it in Philippians 4:11-13. "Not that I am speaking of being in need, for I have learned in whatever situation I am to be content. I know how to be brought low, and I know how to abound, in any and every circumstance, I have learned the secret of facing plenty and hunger, abundance and need. I can do all things through him who strengthens me."
Again, the Apostle warns Timothy that "we brought nothing into the world, and we cannot take anything out of the world. But if we have food and clothing, with these we will be content. But those who desire to be rich fall into temptation, into a snare, and many senseless and harmful desires that plunge people into ruin and destruction. For the love of money is a root of all kinds of evils. It is through this craving that some have wandered away from the faith". Then he says, "Flee these things" (1 Timothy 6:6-12).
So, God's interest is in the material aspects of his people and the spiritual ones also. There is a connection between economic theory and the way a Christian should view his money and the humanity around him.
"Honor the Lord with our wealth and with the firstfruits of all your produce" (Proverbs 3:9).
"If anyone does not provide for his relatives, and especially for members of his household, he has denied the faith and is worse than an unbeliever" (1 Timothy 5:8).
"If anyone is not willing to work, let him not eat. For we hear that some among you walk in idleness, not busy at work, but busybodies. Now such persons we command and encourage in the Lord Jesus Christ to do their work quietly and to earn their own living. As for you, brothers, do not grow weary in doing good." (2 Thessalonians 3:10-13).
God is generous. He expects those who love Him to be imitators of Him. At the same time, in a fallen world, there will always be economic inequality.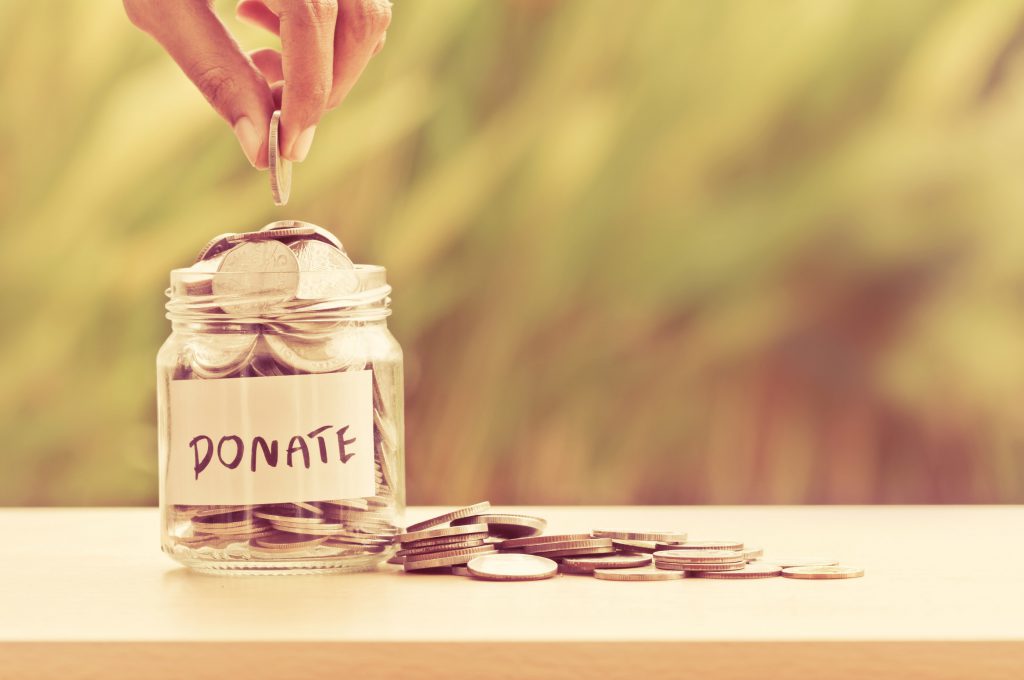 "Whoever is generous to the poor lends to the Lord, and he will repay him for his deed" (Proverbs 19:17).
"For there will never cease to be poor in the land. Therefore I command you, 'You shall open wide your hand to your brother, to the needy, and to the poor in your land'" (Deuteronomy 15:11).
"But if anyone has the world's good and sees his brother in need, yet closes his heart against him, how does God's love abide in him?" (1 John 3:17).
Paying taxes to governing authorities has been a part of Biblical history from the earliest of times. Romans 13 says the authorities are ministers of God, which is why you are subject to them and pay the taxes that are owed, also giving them respect and honor. Governments are also to act on behalf of the good of all people, and God will hold them accountable.
Governments and nations are instituted by God. "He makes nations great and he destroys them; he enlarges nations, and leads them away" (Job 12:23) and it is God who will ultimately execute judgment on them (Psalm 75:7).
Daniel 2:44 says a day is coming when God will set up His own kingdom that shall never be destroyed. Until that day, people of God must faithfully fulfill their responsibilities as family members, working, giving, and caring for others, and also as citizens respecting the government.
PRAYER POINTS
Pray for those who are in authority in government, particularly as they deal with overcoming the dire results of the coronavirus pandemic.
Pray for corporate leaders and employers, both large and small, to deal righteously with their employees, working to reopen businesses cautiously and carefully, but fully and with an eye toward a robust economic recovery.
Pray that as you perform your own work, you will remember that you are doing it as unto the Lord, knowing that it is He who will reward you.
Pray for your own family—their wellbeing in health, social interaction, mental stability, and their spiritual growth.
Pray with thanksgiving for lessons God has taught you about dealing with your own personal finances during this time of this pandemic.
Pray with thanksgiving that God is watching over you.
---
---
---
---
---
RECENT PRAYER UPDATES