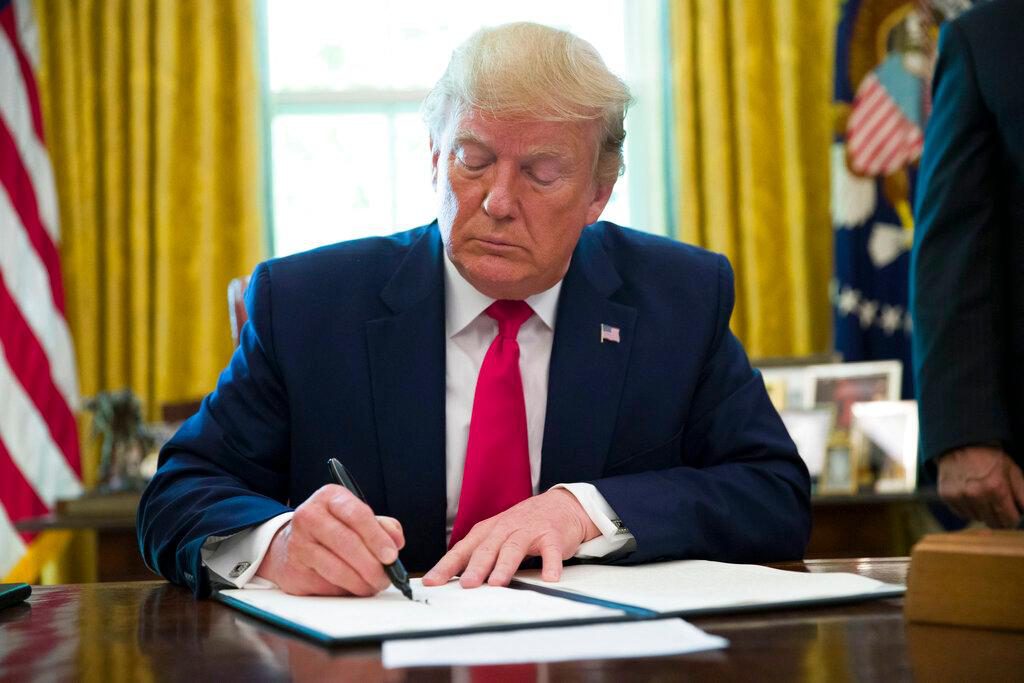 President Donald Trump will remain in Washington, D.C. at the White House today. This morning he will meet with U.S. tech workers and sign an Executive Order regarding hiring American labor. The administration is implementing measures to safeguard American privacy as well as encourage the employment of U.S. citizens.
In late July, the president suspended H1B visas to protect jobs for U.S. workers. "Under ordinary circumstances, properly administered temporary worker programs can provide benefits to the economy," President Trump's proclamation stated. "But under the extraordinary circumstances of the economic contraction resulting from the COVID-19 outbreak, certain nonimmigrant visa programs authorizing such employment pose an unusual threat to the employment of American workers."
This past week White House Press Secretary Kayeigh McEnany addressed measures taken to protect U.S. privacy, "The closure of the PRC Consulate General in Houston was taken to protect American — and to protect American intellectual property and Americans' private information. For years, the CCP has undertaken a whole-of-society effort to steal American technology and intellectual property for commercial gain, and many of those activities are directed from PRC diplomatic facilities."
As the Lord Leads, Pray with Us…
For President Trump as he seeks to support the American worker.
For the president's administration as it endeavors to prevent spying and the stealing of American information.