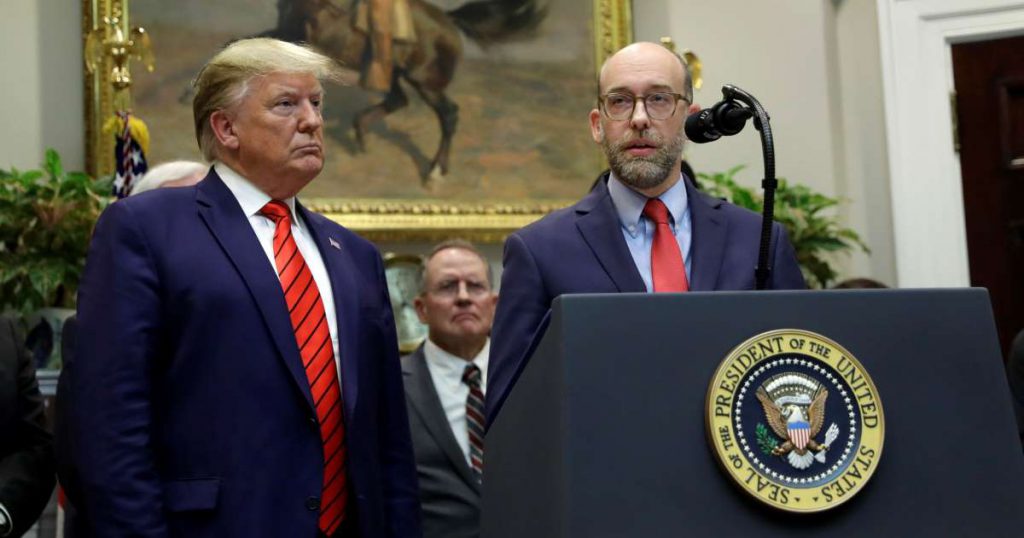 Today, President Donald Trump will take part in the swearing-in ceremony of Russell Vought to the role director of White House Office of Management and Budget. While Vought has been serving as the acting director for over a year, the Senate confirmed Vought on Monday of this week. During his confirmation hearing in June, Vought said he would strive to foster an environment of cooperation "in order to create a culture, not of silos, but of collaborators so that the best expertise gets heard."
He also spoke of his time as deputy director leading the roughly 500 employees of the office, "It has been a privilege to work with them and to lead them for the last three and a half years. And I will consider it an even greater privilege to do that as their Director."
Following this ceremony, President Trump will speak to the nation regarding Operation Legend. According to the U.S. Department of Justice, "Operation Legend is named after four-year-old LeGend Taliferro, who was shot and killed while he slept early in the morning of June 29 in Kansas City, the latest in a string of violence to plague Kansas City in recent weeks."
Attorney General William Barr added, "The federal government stands ready and willing to assist any of our state and local law enforcement partners across the nation responding to violent crime. Operation Legend will combine federal and local resources to combat the disturbing uptick in violence by surging federal agents and other federal assets into cities like Kansas City, a city currently experiencing its worst homicide rate in its history."
The official Justice Department press release added that agents from the FBI, U.S. Marshal Service, DEA, and ATF will be made available in order to "help state and local officials fight the surge of violent crime. They will be working alongside state and local law enforcement agencies."
As the Lord Leads, Pray with Us…
For President Trump as he takes part in the swearing in ceremony of Director Vought.
For wisdom for newly appointed Director Vought as he leads the Office of Management and Budget.
For President Trump as he speaks to the nation today regarding Operation Legend and as he works with the Department of Justice to help coordinate federal efforts with state and local law enforcement.