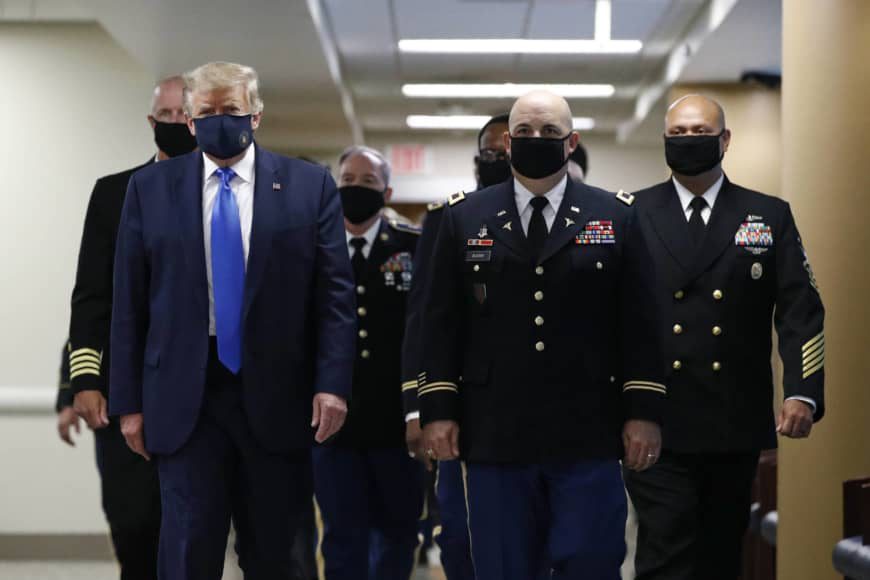 Today, President Donald Trump will remain at the White House in Washington, D.C. He will sign a memorandum in the morning and hold a press conference in the afternoon.
In an interview over the weekend, the president said he did not want to mandate face coverings because he prioritizes people's freedom. On Monday, President Trump did encourage wearing a mask, saying that it is patriotic to do so when it is not possible to social distance.
The recent rise in reported positive coronavirus cases, as well as the mandates to wear face coverings by governors across several states, has brought the issue to the foreground. While the fatality rate has continued to decline, the infection rate has been increasing, particularly across southern and western states.
As the Lord Leads, Pray with Us…
For discernment for President Trump as he continues to seek solutions for the challenges facing the nation.
For the Coronavirus Task Force as they work to prevent the spread of COVID-19.
For the Lord to work His will through the president's administration.