---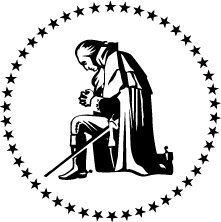 The Presidential Prayer Team
Office of the President
July 15, 2020
Light Over Darkness!
Dear Members,
Let me begin by saying thank you to everyone who financially helped us prepare for Pray the Vote. We are so grateful for the outstanding response and excited to begin this election season!
So, what's the message? The media today appears to be intent on injecting confusion and dismay ahead of the general elections. Instead of clear reporting, their shouts are loud and distracting. It can be our instinct to step back, to shy away, and ignore such rhetoric and anti-American talk. The agenda seems to be to push moral people into apathy or hopelessness about voting and to think it's not worth the fight. We need to stop and remember – we are children of the light. We don't hide our brilliance during these times – we shine!
"You are the light of the world…Let your light shine before others." Matthew 5:14-16
There are many good people who work tirelessly and silently behind the scenes to make a difference for our country. These are people who love our country and love our God. We are their prayer support. That is why you are here today. And why this prayer team is so needed.
As we get closer to the general election, Pray the Vote will introduce the largest coast-to-coast prayer campaign where millions of God-fearing Americans like you will be challenged to commit to pray daily for this election. We intend to involve every member of this prayer team and to invite many more to provide an unbroken prayer covering over the nation between now and when the ballots are counted on November 3rd. Each prayer is important. James 5:16 says, "The prayer of a righteous person has great power"—and that includes you! Be praying as we dutifully prepare our resources, be watching for more details, and be ready for your personal invitation to stand with us in prayer.
Much more ahead. Visit the Pray the Vote website www.PrayTheVote.org, for details and to see the growing list of resources. Each Tuesday, a new national voting issue, as chosen by our members, will be revealed. Articles and prayer tools are added each day. We are excited to inform and involve you, your friends, and your family. Together, we will watch God work His purpose in America!
With hope and prayer,
Jim Bolthouse
President
---
PRAY THE VOTE
---
---