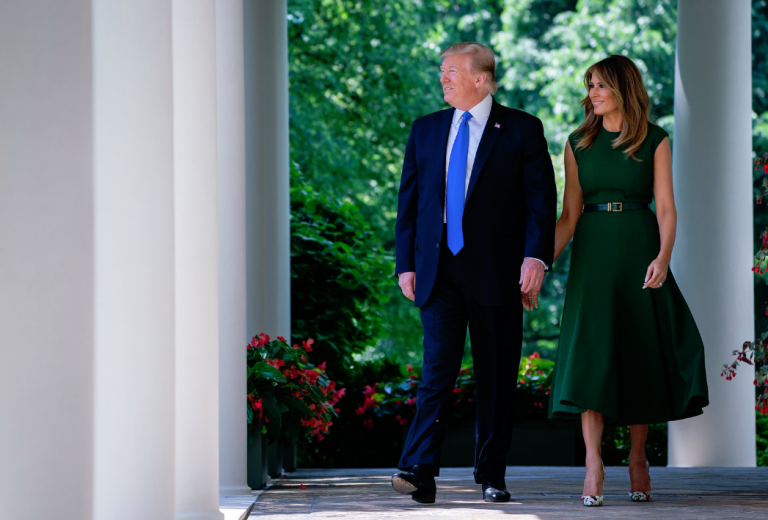 President Donald Trump and First Lady Melania Trump are expected to remain in the White House today. They have no public events on their schedule at this time and will likely spend time together as a family and rest following the busy week. The president often takes time on the weekend to meet with various national figures and federal officials in order to continue working on various issues that the nation is facing.
On Friday, Vice President Mike Pence and the White House Coronavirus Task Force took part in a press briefing to give the nation an update on the continued federal effort to address the COVID-19 outbreak. The vice president praised the growing availability of testing and said that the increase in new cases is, in part, because more Americans are able to get properly tested. Even though the nation has responded well, he added that Americans should still practice social distancing and follow the guidelines outlined by the CDC. "The work of our incredible health workers and the cooperation of the American people have flattened the curve and brought us to a better place, and we continue to save lives. We are better prepared moving forward… But we still have work to do. … Now is the time for everybody to continue to do their part," the vice president said.
As the Lord Leads, Pray with Us…
For rest for the president and the first family in the White House today.
For God to be at work in and through President Trump today and in the coming week.
For wisdom for the vice president and all members of the Coronavirus Task Force as they continue to work to meet the needs of the nation during this pandemic.