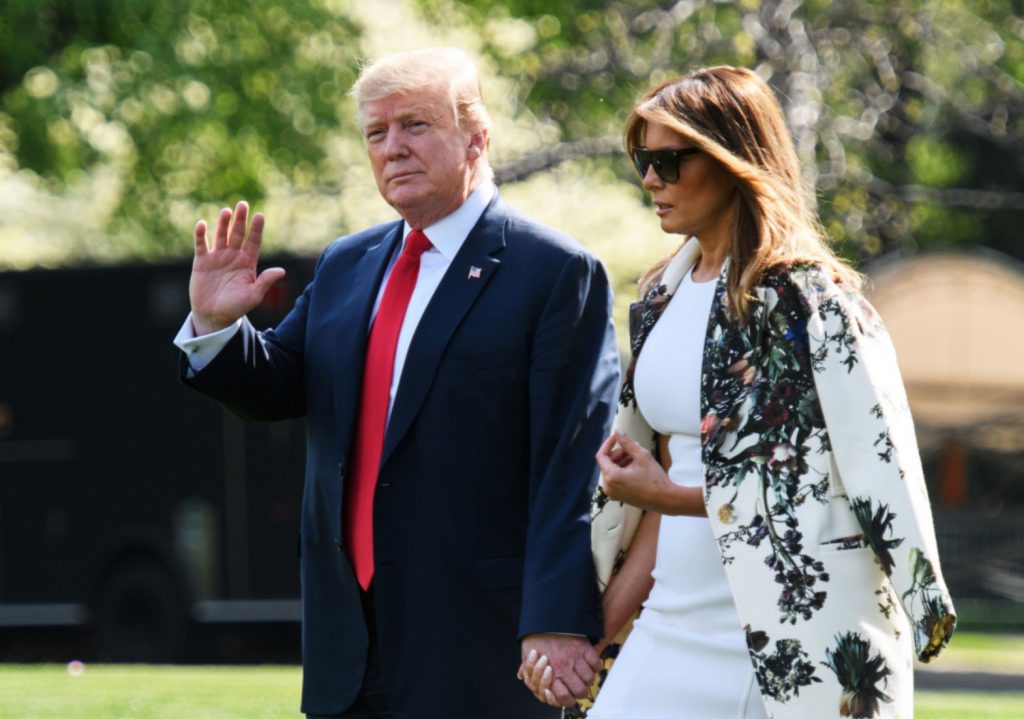 Today, President Donald Trump and First Lady Melania Trump will be taking part in a tree-planting ceremony at the White House. The event is in recognition of Earth Day and Arbor Day and the president and the first lady will join with the nation in celebration. During last year's event, the president noted, "On this day, we reaffirm our responsibility to protect God's wondrous creation for future generations." Due to the ongoing outbreak of COVID-19, all involved in the event will be expected to take careful precautions to maintain social distancing procedures, hand sanitization, and other safety measures.
In the afternoon, the president will have a working lunch with Secretary of State Mike Pompeo. They are expected to discuss the ongoing fall of global oil prices as well as increased pressure on China for more accurate data and transparency on the origin of the coronavirus. The State Department released a statement regarding a meeting between Secretary Pompeo and Chinese diplomats. It read, "The secretary stressed the need for full transparency and information sharing to combat the COVID-19 pandemic and prevent future outbreaks"
Following his meetings today, the president will take part in the White House Coronavirus Task Force briefing to update the nation on any new data, federal efforts, and progress made at combating the COVID-19 outbreak.
As the Lord Leads, Pray with Us…
For God to bless the president and first lady today as they take part in the tree-planting ceremony.
For guidance for the president and Secretary Pompeo as they discuss issues of foreign policy.
For encouragement, clarity of mind, and wisdom for the president and all task force members as they continue to work to solve the issues caused by the outbreak.