---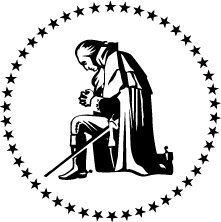 The Presidential Prayer Team
Office of the President
April 22, 2020
Hope Through Prayer
Dear Members,
Never before has the need for prayer been so clear. Many people are suffering the physical effects of COVID-19, but it also is causing a ripple that has impacted jobs, incomes, small businesses, and our economy. All of these have taken a toll on people's minds and hearts. I happened upon a tweet this morning that reminded me that in times like this people are searching for answers and in need of hope. As God's children, He is our anchor in the time of storm.

". . . people are in search of answers and in need of hope."
And the answer of hope is found through prayer. Now, more than ever, we need to be praying and helping others to know about and seek their Heavenly Father. And you can do your part to share this hope with others through the many resources we offer. I am especially looking forward to the National Day of Prayer because, as millions of Americans join together in prayer, the focus is on hope.
"And this is the confidence that we have toward him, that if we ask anything according to his will he hears us. And if we know that he hears us in whatever we ask, we know that we have the requests that we have asked of him." 1 John 5:14-15
Your prayer team has been here, day in and day out, encouraging prayer. Prayer for the nation, for healthcare workers, for first responders and — as strongly as ever — for President Trump and the White House Coronavirus Task Force. God has answered our prayers for our leaders with good health, courage, wisdom beyond their own understanding, discernment and personal rest.
What's next? The re-opening and recovery of America. The governors, state health officials, and mayors all need your prayer now while they balance the safety and well-being of their people with the restoration of the economy.
It is only by God's grace that this ministry has been able to remain fully operational through this crisis. Our staff and volunteers have been working diligently from home with only a few, carefully planned visits to our offices. Likewise, our operational costs have remained unchanged.
We have always promised to openly share with you any time of need. This is such a time. We can report that contributions have greatly decreased over this last period. This was an unexpected situation for all of us, and while we have re-adjusted as best as we can, we still need to ask. If you have been unable to provide a gift recently, but find it possible today, we urgently need what you can do to help us continue providing you with daily devotionals, presidential schedules, other leaders to pray for, and non-partisan information you can trust. 
We thank our regularly supporting members and those who have continued to give faithfully during this time of financial uncertainty. We acknowledge your sacrifice.

Our President and the government have created the CARES Act to help many through this time, and part of it increases the limits in charitable giving for 2020 and provides extra incentives. Learn more below, following this letter.

For yourself and for us, as your prayer team, we hold on tightly to the words written in Jeremiah 29:11, "For I know the plans I have for you, declares the LORD, plans for welfare and not for evil, to give you a future and a hope." May God continue to pour out His grace to you in these coming days and give you hope!
Let's keep praying,
Jim Bolthouse
President
P.S. We have provided an opportunity for you to share your prayers of hope and encouragement with a simple telephone call. Members will hear your prayer and can join in praying with you all across our great land. Call 1-844-829-2022 and follow the prompt to record your prayer for America. The National Day of Prayer is right around the corner, on May 7, when millions of Americans will be praying. Encourage your family, friends, and church to be ready and add their prayers as well.
CARES Act Provisions: The inclusion of an expanded charitable giving incentive provided through the CARES Act of 2020 is a critical acknowledgement by Congress that the work of nonprofits like The Presidential Prayer Team are essential.
Standard deduction taxpayers (non-itemizing): Individuals may make up to $300 ($600 for a married couple) in annual charitable contributions as an "above the line" adjustment to income that will reduce their 2020 adjusted gross income, and thereby reduce taxable income.
Taxpayers who itemize: Individuals can elect to deduct donations up to 100% of their 2020 Adjusted Gross Income. Corporations may deduct up to 25% of taxable income.
---
SHARE YOUR PRAYER OF HOPE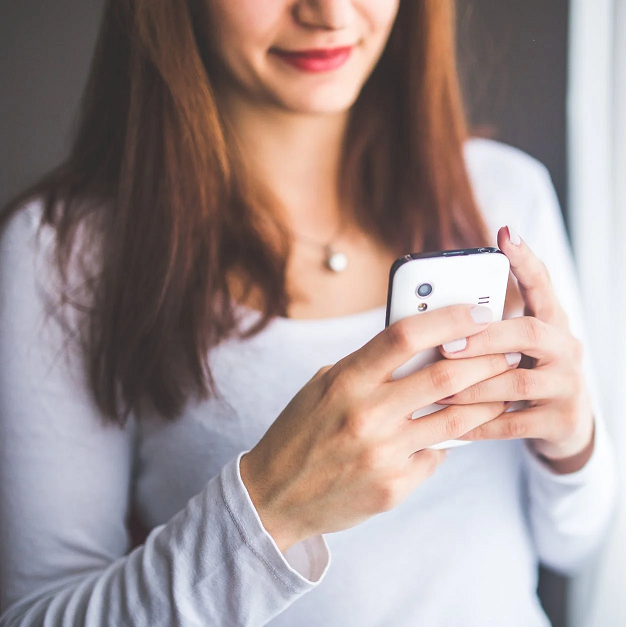 Record your own personal uplifting prayer or praise and be an encouragement to others.
Call Now: 1-844-829-2022
Your recorded prayer or praise will be aired for the National Day of Prayer so that you can be a blessing to fellow Americans when they hear and pray along with you.
Together we lift our voices to God and all God's people will say AMEN!
We recommend one minute or less and please do not share any personally identifiable information. We reserve to right to remove any recordings.
---