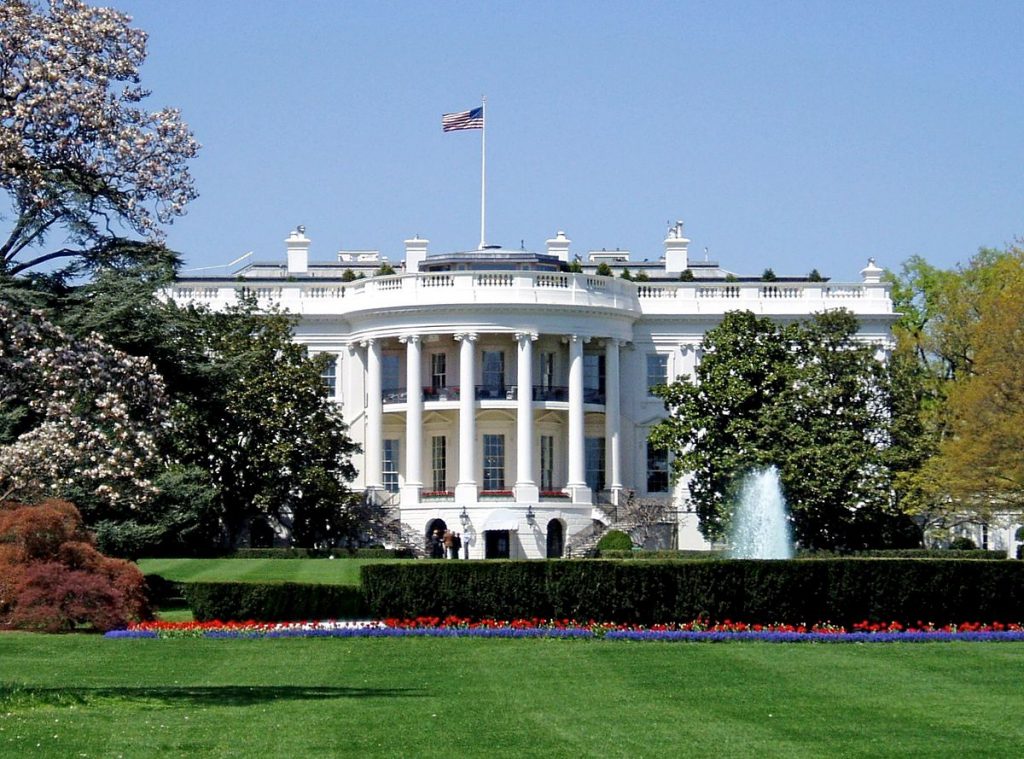 President Donald Trump is remaining at the White House in Washington, D.C. today and has no public events on his schedule at this time. Outside of public events, the president is expected to continue working with members of the Coronavirus Task Force as well as federal, state, and local officials on the nation's efforts to respond to the outbreak, provide help to those in need, and aid in economic recovery.
On Friday, the president restated the gravity of the situation, "Our nation is engaged in a historic battle against the invisible enemy. To win this fight, we have undertaken the greatest national mobilization since World War Two." He added that the road to recovery requires both healthy American citizens and a healthy economy. "A national shutdown is not a sustainable long-term solution," the president said when discussing the strain on American supply chains, especially in regard to the medical industry and other industries that supply basic necessities. To maintain those supply chains, he said, "We must have a working economy."
As part of this effort, the administration announced the multi-phase federal guidelines that will allow governors to open states in stages in an effort to stabilize the economy while limiting individual's exposure to the virus. The phases include guidelines for how non-essential businesses could begin to resume operation, steps for protecting the most at-risk, instructions on non-critical hospital procedures, even allowances for travel. Dr. Deborah Birx said that the guidelines are not a timetable, but each stage should be dependent on the data that comes at each step of the process.
As the Lord Leads, Pray with Us…
For wisdom for the president, vice president, and other members of the Coronavirus Task Force as they face many challenging decisions.
For God to give rest and encouragement to the president today.
For God to heal any and all sickness in America, both physical and spiritual.