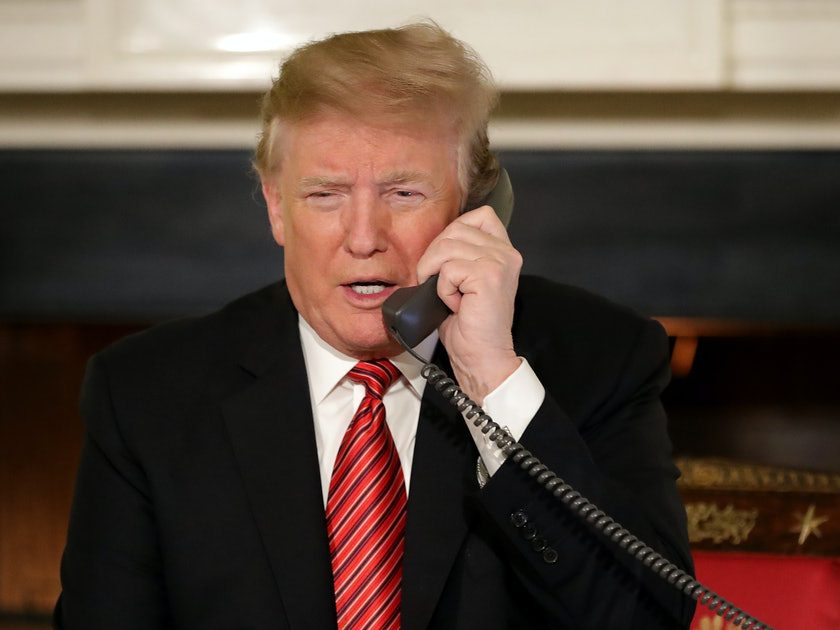 President Donald Trump will take part in a conference call with various state, local, and tribal leaders concerning the response to and national effort to mitigate the spread of the coronavirus outbreak. In addition, the call will cover how the federal government can work with communities to provide aid.
During the briefing on Wednesday, the president highlighted the fact that Americans are coming together during this time and urge everyone to share their encouraging stories, "I ask every company, big & small, making announcements about innovative contributions, hiring new workers, or looking to overcome setbacks to share your stories with #AmericaWorksTogether!"
In the afternoon, the president will be a part of a phone call with faith leaders from around the nation. Due to the outbreak, many places of worship have closed their doors in favor of social distancing. As the Easter weekend quickly approaches, many churches are preparing to conduct services on live streams, telecasts, or over other remote methods. The president has already met with network service providers to ensure that internet streaming and data services will be able to handle the increased usage. Along with taking part in the discussion for how the administration can meet the needs of faith organizations, the president will also take part in a time of prayer on the call.
As the Lord Leads, Pray with Us…
For wisdom for the president during his calls today.
For God to be at work through the president and faith leaders as they prepare for the Easter weekend during this unprecedented time.
For Americans to be unified in calling out to God in prayer during this time.