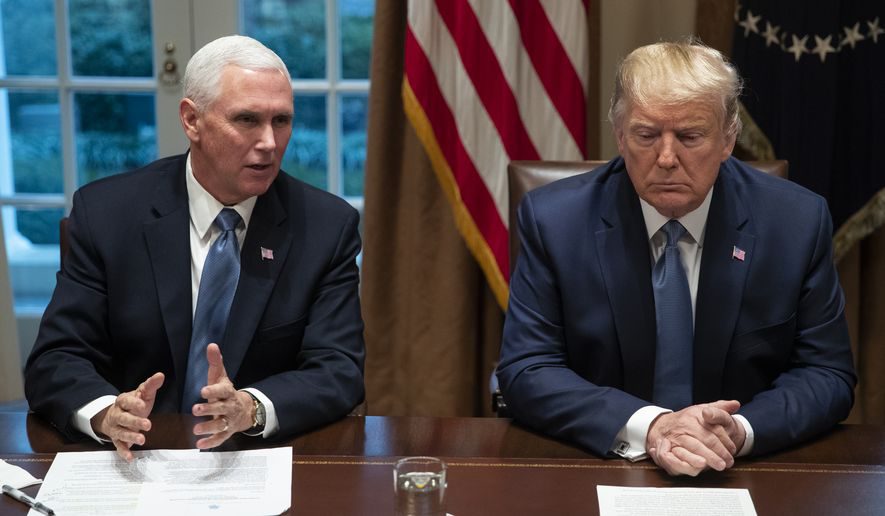 Today, President Donald Trump will meet with Vice President Mike Pence for a working lunch. They will discuss various federal issues and plan for the upcoming week. As the vice president leads the Coronavirus Task Force, he and the president are expected to review the details of any changes in the nation's response to the outbreak or any recent progress in the areas of virus research, treatment, and vaccination. In addition, the two may take time to cover critical matters that are not directly related to the virus.
In the afternoon, the president will join by members of the task force during the briefing to update the nation on progress regarding the virus. At the end of last week, both the president and other task force members urged Americans to stay at home and to practice social distancing. Officials believe that the week ahead is expected to be the worst week of new cases and deaths caused by the virus, but if federal guidelines are followed, the rate of newly confirmed cases should slow in the coming weeks.
As the Lord Leads, Pray with Us…
For President Trump and Vice President Pence to be led by God in the decisions and actions they make.
For the Coronavirus Task Force to succeed in reduction of cases and the prevention of further casualties of the disease.
For believers to obtain deeper faith and trust in the Lord and for the unbelieving to turn toward Him.