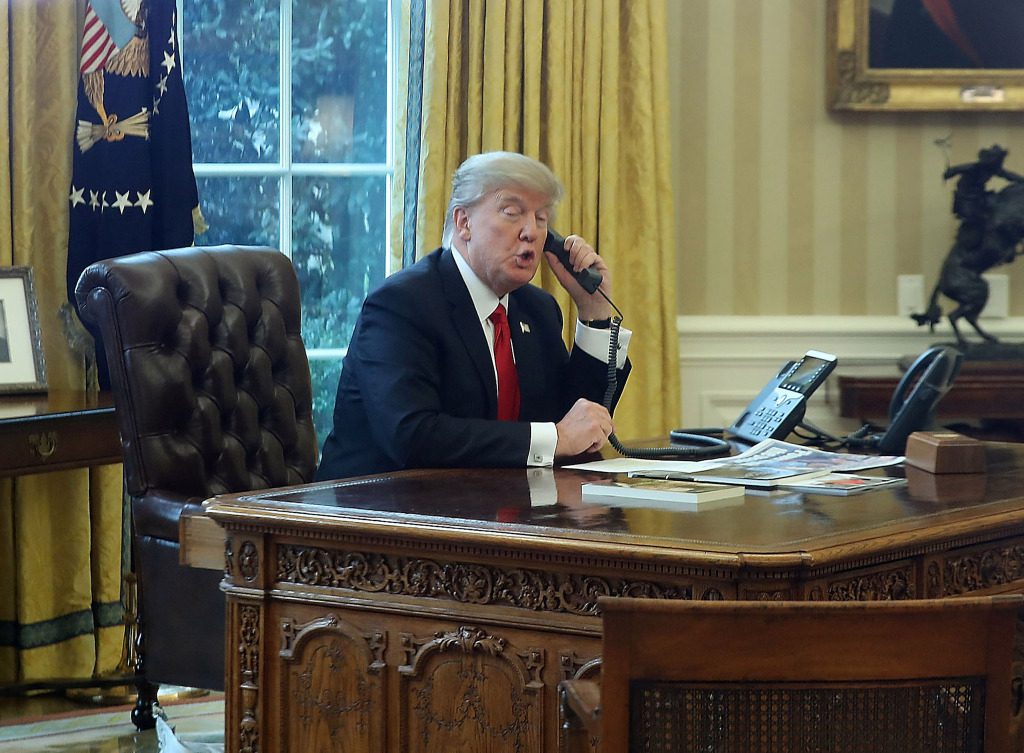 President Donald Trump is at the White House today and will be meeting with members of the intelligence community for a briefing. They will update him on any of the outstanding issues facing the nation in the areas of defense, national security, and foreign relations. As the country continues to battle the spread of the COVID-19 virus, a significant portion of Pentagon manpower and resources are now focused on confronting the outbreak.
In the afternoon, the president will be meeting with leaders in the energy sector. Executives from independent oil and gas producing companies will come together with Exxon Mobil and Chevron's CEOs to hear the president's proposals for a comeback in the wake the hit their market has taken from reduced travel during the pandemic.
On Thursday, the president negotiated a drawdown on production with Russia and Saudi Arabia to stop the freefall of oil prices. The oversaturation of the market and plummeting prices significantly impacted the nation's domestic oil-producing companies. "We don't want to lose our great oil companies," the president said when speaking on the issue. The primary effort of the meeting will be to protect America's energy independence to further aid in the economic recovery as the virus outbreak subsides.
As the Lord Leads, Pray with Us…
For guidance for President Trump and energy industry leaders as they meet today.
For God to be at work in the hearts of the leaders of Russia and Saudi Arabia as U.S. officials work to reach an agreement regarding oil production.
For wisdom for President Trump as he and administration officials lead the charge in addressing the epidemic.