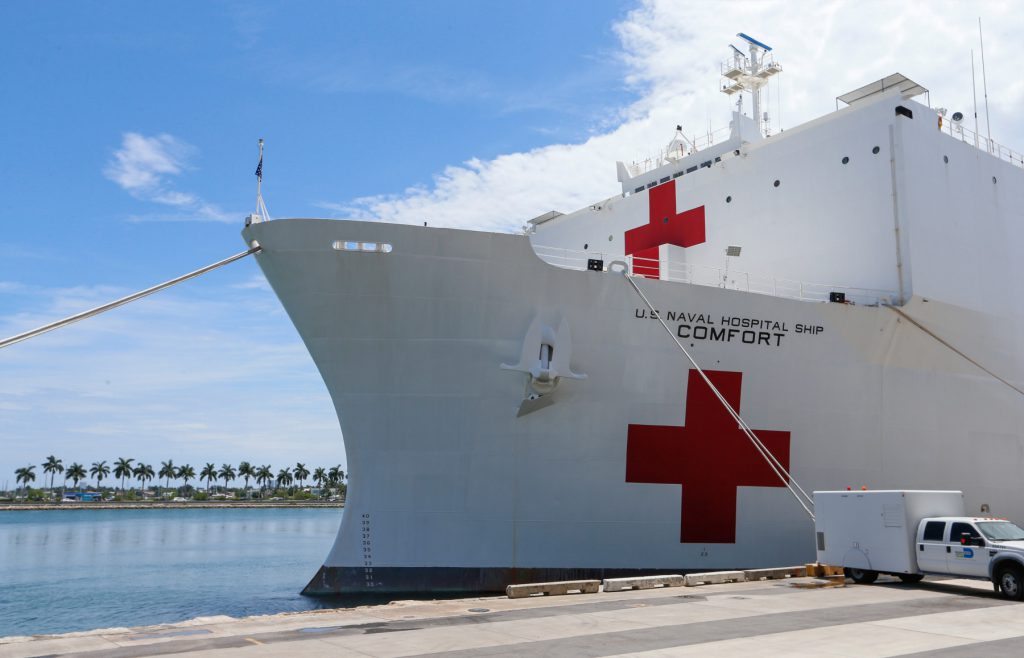 Today, President Donald Trump is traveling to Norfolk, Virginia, where he will speak at the send-off ceremony for the USNS Comfort. The 1,000-bed hospital ship will be traveling to the U.S. epicenter of the coronavirus outbreak, New York City, New York. The ship will not treat coronavirus patients, but will instead serve as an auxiliary hospital for non-coronavirus patients that would have otherwise sought care in the cities hospitals. The main goal is to lift some of the burden from the city's strained hospital system.
"We are waging war on this virus using every financial, scientific, medical, pharmaceutical, and military resource to halt its spread and protect our citizens," said President Trump on Thursday when making the announcement that he was sending the USNS Comfort. He added, "We will vanquish this virus."
The president will return to the White House this afternoon.
As the Lord Leads, Pray with Us…
For God to protect President Trump and preserve his health as he travels to Virginia today.
For wisdom for the president and administration officials as they continue working this weekend in an effort to provide care for the American people.
For blessing, strength, and mercy for the men and women serving aboard the USNS Comfort as they provide medical aid during this crisis.