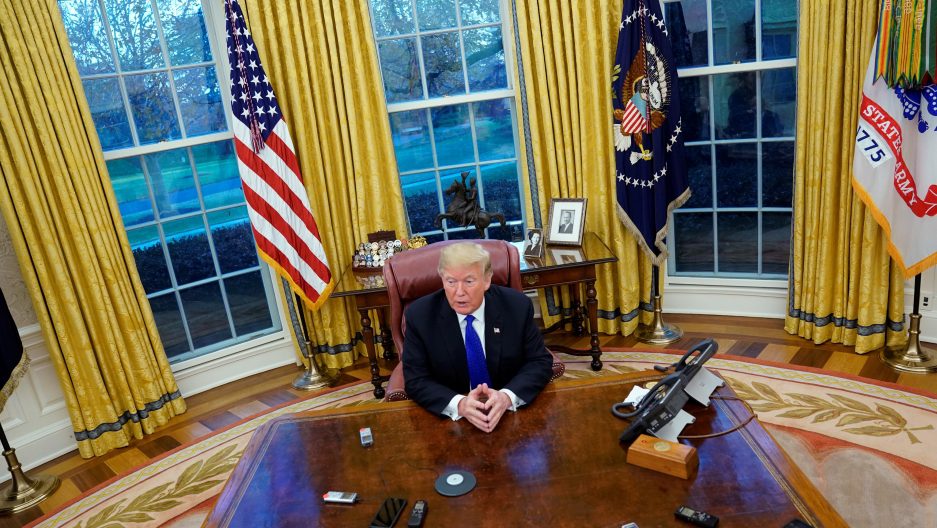 Today, President Donald Trump is planning to take part in a virtual town hall meeting from the White House. The meeting will begin at 12 pm EDT and will include members of the White House Coronavirus Task Force. The president and task force members will answer viewers' questions during the broadcast and give an update on the outbreak and the federal response. In addition to federal leaders, medical experts are expected to take part and answer additional questions.
The Senate is continuing negotiations in order to reach an agreement on additional emergency funding. Late on Monday, administration officials and Senate leaders had reached a consensus on the major details such as small-business loans, direct cash payments to Americans, and unemployment aid, but were at a stalemate over many of the additional details and scope of the proposed bill.
As they continue their efforts, Congress is also raising against the clock due to several lawmakers having tested positive for the virus. At this time, there is no provision for remote voting for those under quarantine and, without the necessary lawmakers present, both chambers of Congress could be forced into recess.
As the Lord Leads, Pray with Us…
For the president and task force members as they take part in the town hall meeting today.
That God would guide them in their day-to-day decision making and as they answer the nation's questions.
For God to bring healing to those who are sick and that He would preserve the health of those who have not yet contracted the virus.