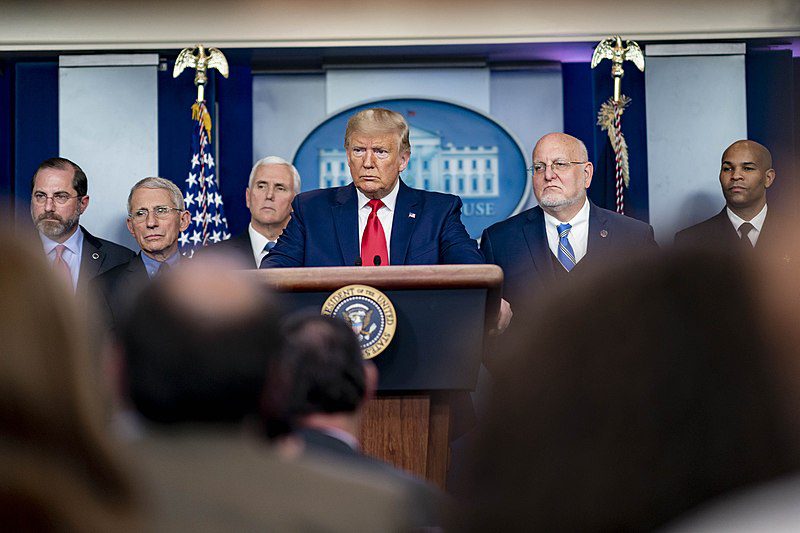 President Donald Trump continues to lead the federal effort to monitor and respond to the growing crisis surrounding the coronavirus outbreak. He will begin this morning with a phone call with executives from the restaurant industry to hear what they are doing to slow the spread of the virus and prevent further infections. To better protect employees and customers, many restaurants have ceased dine-in services, but in the effort to still meet the demand of feeding hungry Americans, many companies have shifted to delivery, takeout or curbside pickup, or drive-through options instead.  
Numerous restaurants and grocery stores made the changes ahead of the White House Coronavirus Task Force briefing on Monday. In it, the president urged Americans to avoid public spaces with large groups of people, "My administration is recommending that all Americans, including the young and healthy, work to engage in schooling from home when possible. Avoid gathering in groups of more than 10 people. Avoid discretionary travel. And avoid eating and drinking at bars, restaurants, and public food courts."
This afternoon, the president will also take part in phone calls with leaders from the tourism industry, retail supply industry, and the wholesale industry.
As the Lord Leads, Pray with Us…
For wisdom for President Trump as he and administration officials lead the charge in addressing the epidemic.
For God to be at work through the president and the various industry executives he is meeting with today.
For Americans to be united during this time and that, together, we would call on God in prayer.