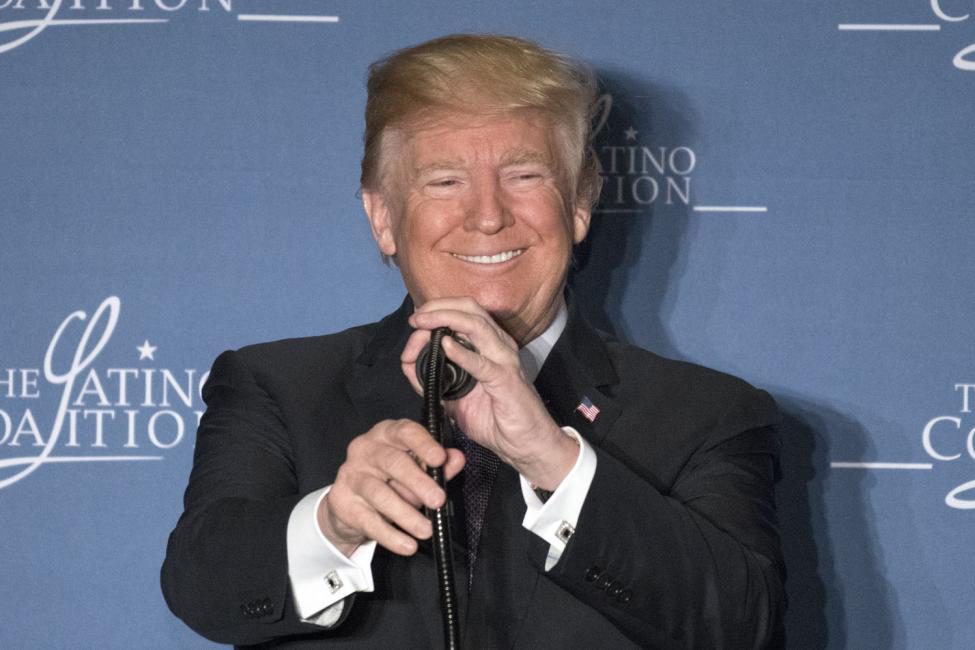 President Donald Trump will be addressing The Latino Coalition Legislative Summit in Washington, D.C., today. He will be joined by Secretary of Education Betsy DeVos, Secretary of Housing and Urban Development Ben Carson, and Small Business Administrator Jovita Carranza, discussing education, affordable housing, and deregulations.
The Latino Coalition is a nationwide non-profit organization that connects Hispanic business owners in order to research and develop solutions that are relevant to their communities and livelihood. The summit provides an opportunity for Latino entrepreneurs to advocate for public policies that have the greatest impact on their businesses.
"We are pleased to welcome President Trump back to The Latino Coalition stage," Chairman of The Latino Coalition and former U.S. Small Business Administrator, Hector Barreto, said. "The president and his administration have led an economic expansion by creating an environment where small businesses can survive and thrive. With record-low unemployment levels, outstanding job growth and strong GDP, this administration has a proven track record that is worthy of celebrating."
As the Lord Leads, Pray with Us…
For President Trump to have discernment as to how best to support the Latino business community.
For the members of the administration joining the president to promote the most beneficial policies.
For the Lord to be glorified through this event.