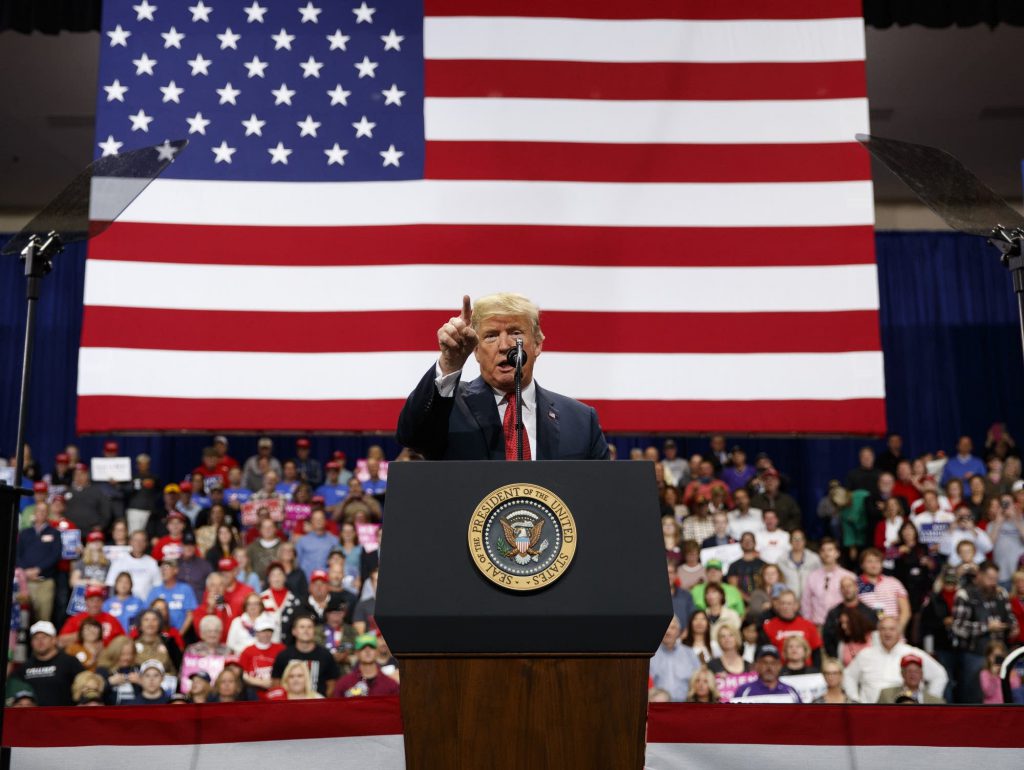 Today, President Donald Trump is traveling to Oxon Hill, Maryland, to speak at the Conservative Political Action Conference. He is expected to talk about what the administration is doing to prepare for and respond to the coronavirus outbreak. Vice President Mike Pence spoke to conference attendees regarding the virus, "I promise you we will continue to bring the full resources of the federal government to bear to protect the American people." In addition to keeping Americans safe, the administration is looking for ways to ease the strain on the economy and international trade caused by the global concern of the virus.
The president is also expected to address the goal of protecting religious freedom world wide. Secretary of State Mike Pompeo said in an address at CPAC, "Some people look at the killings of Christians in the Middle East, or the imprisonment of Uighur Muslims, ethnic Kazakhs, other believers in China, and say, 'Look, that's not our problem, but I say, and President Trump says, 'Oh yes it is." He continued, "If we don't defend religious freedom, no one else will. It's why President Trump has made this incredibly central to what it is we are trying to achieve."
As the Lord Leads, Pray with Us…
For safety for the president as he travels.
For God to be glorified and honored through the president's words today.
For wisdom for the president as he makes decisions on a daily basis regarding what is in the best interest of the nation.