---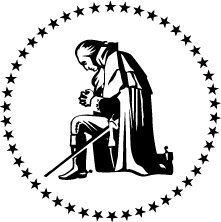 The Presidential Prayer Team
Office of the President
September 18, 2023
Get Dialed In
Dear Prayer Warrior,
Today marks 22 years of faithful service for your prayer team. Whether you've recently joined us or have been with us since 2001, we are grateful that God has called you to be here today for such a time as this.
First of all, then, I urge that supplications, prayers, intercessions, and thanksgivings be made for all people, for kings and all who are in high positions, that we may lead a peaceful and quiet life, godly and dignified in every way. – 2 Timothy 2:1-2
Studies suggest that you are reading this letter on your cell phone. Did you know that most Americans check their cell phones within 10 minutes of waking up in the morning and will check their phone over 100 times throughout the day? Why? Like you, they do it to stay in contact with friends and loved ones, to get news, or to check social media feeds. The goal is to stay connected. But how many people think about how prayer can connect us and how praying together can unite us in purpose?
So, today we are announcing the Pray First Responders program. This is a new and exciting nationwide prayer movement for God's people who are committed to pray for special prayer concerns in our country.
Here's how it works. Pray First Responders will receive a text on their phone, notifying them of urgent and timely needs within America as they arise. Then, we can pray together as a nation united, and watch God work. It is simple but very effective. We are seeking faithful people like you, who value prayer, to commit and join as a Pray First Responder.
Pray First is a way to make a difference in America as you join in prayer with others, wherever you are. Be part of this national movement of prayer when you sign up today and become a Pray First Responder! Text JOIN to 772911 today.
Thank you for your faithfulness. We look forward to continuing our prayer mission for America alongside you as a Pray First Responder.
Jim Bolthouse
President
P.S. Have questions? Check out a special question and answer section below and reach out to our Member Services team in case we missed anything!
---

---
Key Questions and Answers
Q: Who can join?
A. You and everyone who prays! We encourage you to invite family, friends, and church members to join. They can text INFO to 772911 for full information. (U.S. and Canadian cell phone numbers only at this time.)
Q: Does this work on any smart device or phone?
A: Pray First will work with any registered phone device that has a 10-digit number (U.S. and Canada with active SIM/eSIM). It is not compatible with third-party messaging systems that do not require a phone number. This allows us to use the largest text messaging providers for near-instant sending, to reach millions of cell phone across the country.
Q: When can I expect my first text message?
A: You will receive an immediate response confirming that you are now a Prayer First Responder. Regular text notifications will begin early October when the system goes live.
Q: What should I do when I receive a message?
A: When a prayer text message arrives on your phone, take the matter before the Lord. You will be joining a vast community of prayer warriors who received the same message and praying with you at the same time.
Q: What if I prefer to receive email?
A: If you are signed up to receive daily and/or weekly emails from the prayer team, those will continue with no interruption. This is simply a new service aimed at providing timely prayer needs to your fingertips as quickly and effectively as possible. Email can sometimes be slowed by service providers, or even blocked, and this service will ensure unfiltered delivery.
Q: How often will I get a text message?
A: You may receive 1 or 2 per week, with up to 8 messages per month. Messages will be limited to local daytime hours.
Q: Are there any fees?
A: This is a free service for all who participate, and most cell phone providers offer free texting. We trust God's people will see the impact value this service and support our costs – as they have over the past 22 years.
Q: What if I need to stop for any reason?
A: You can opt-out at any time by simply replying STOP to 772911. And you can rejoin again later at your convenience.
If you have any unanswered questions or thoughts, please Contact Us here.
---
Donate
Show your support with a financial gift to help keep your prayer ministry going. Prayerfully consider giving a donation as we continue to reach America for prayer!
---
If this letter has ministered to and encouraged you, please share it with others who may need these supportive words.

Clicking will open a pre-written email in your default email app. Simply add a friend or family member's email address, add any personal comments, and hit send!
---