Secretary of State Antony Blinken is in Ukraine. He arrived in that nation yesterday in an unannounced visit. He arrived just hours after a missile strike by Russia on Kyiv killed at least 16 people. The U.S. secretary of state will meet with President Zelenskyy as well as the Ukrainian prime minister and foreign minister.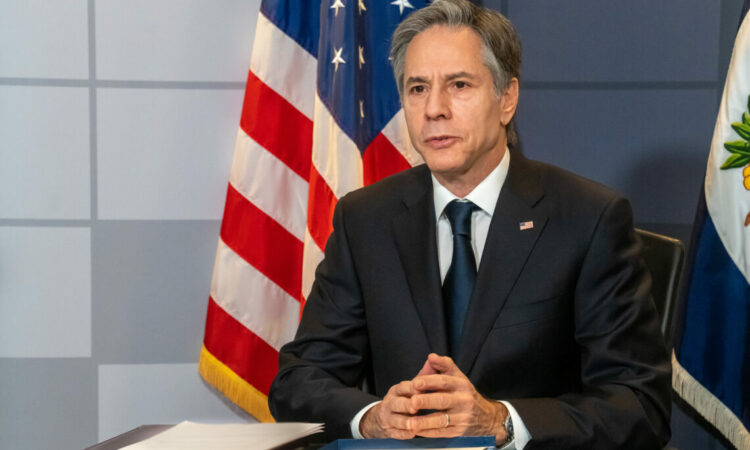 Secretary Blinken stated, "We want to make sure that Ukraine has what it needs, not only to succeed in the counteroffensive, but has what it needs for the long term, to make sure that it has a strong deterrent."  
State Department spokesperson Matthew Miller said, "The Secretary will address Ukraine's energy, security, and humanitarian needs, and make announcements about how the United States can continue supporting Ukraine in these areas." 
A senior State Department official said the secretary of state's visit provides a chance to assess Ukraine's counteroffensive against Russian forces. The officials said Secretary Blinken is expected to announce a new billion-dollar package of support.  
As the Lord Leads, Pray with Us…
For discernment for Secretary of State Blinken as he assesses the status of Ukraine in the war with Russia and advises the president.
For Deputy Secretary of State for Management and Resources Richard Verma as he meets with leaders in Guatemala and Colombia today.
For Assistant Secretary of State for Arms Control, Verification and Compliance Mallory Stewart as she meets with officials in Israel and Turkey.
For Assistant Secretary of State for the Bureau of Energy Resources Geoffrey Pyatt as he discusses energy concerns with leaders in Romania and Italy.
For safe travels for the president as he travels to India in preparation for the G20 summit.