The U.S. Navy and Marine Corps are preparing to launch the second iteration of Large Scale Exercise to prepare for Global Conflict. The first of these types of simulation exercises was held in 2021. Nine maritime operations centers and six carrier strike groups will be involved.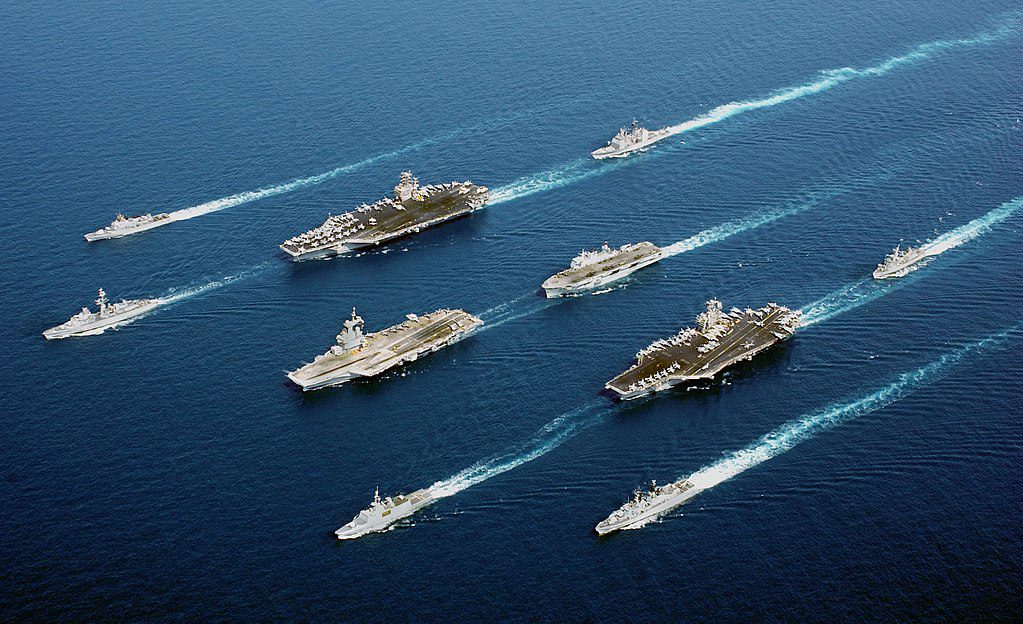 "The ability to command and control our operations across 22 time zones is how we will fight and win in a global environment against our competitors," said Admiral Daryl Caudle, head of U.S. Fleet Forces Command. "To do so, we have to globally synchronize precision and timing in order to conduct high-end modern warfare."
The U.S. Navy recently held a two-week United International Anti-submarine Warfare Exercise (UNITAS) 2023 naval exercise in Latin America. The missions utilized proven unmanned and artificial intelligence systems for operational integration. The naval branch anticipates holding similar exercises in the Caribbean and Eastern Pacific Ocean in the fall.
As the Lord Leads, Pray with Us…
For Secretary Del Toro to be prudent as he oversees the readiness of the U.S. Navy and Marine Corps.
For discernment for Defense Secretary Lloyd Austin as unmanned and AI technology is increasingly integrated into U.S. military operations.
For the president and his advisors in the Pentagon as they determine where and how to deploy U.S. troops.