Secretary of State Antony Blinken will meet with Chinese officials in Beijing today, finally connecting with the country after months of canceled meetings.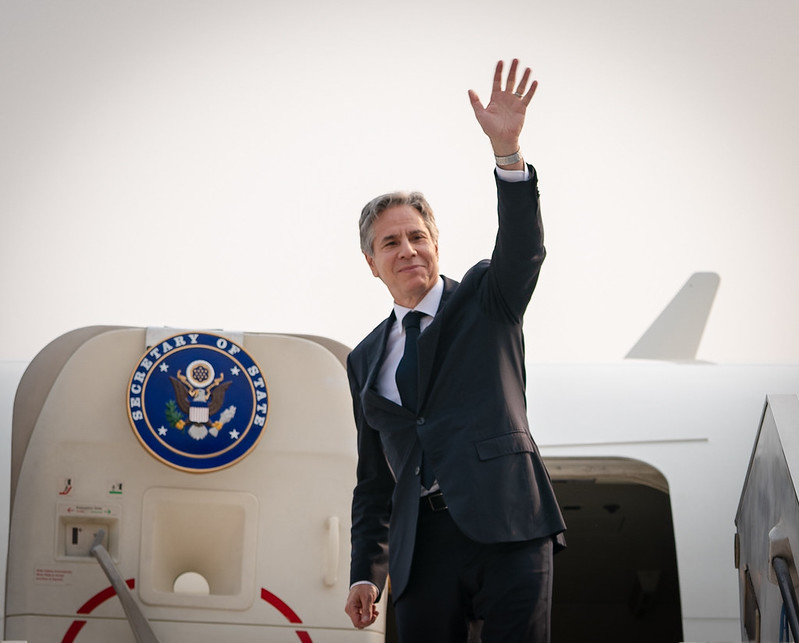 President Joe Biden expressed hope this trip will "thaw" the relationship between the U.S. and China, which has been strained due to several recent events. A Chinese spy balloon flew over the U.S. in February, which caused Secretary Blinken to cancel his trip to China scheduled that month. China also escalated its aggressive moves against U.S. allies in the South China Sea.
A spokesperson for China's Washington Embassy, referring to the meeting of Presidents Biden and Xi last November, said, "China is open to having dialogue with the United States. We hope the U.S. will work in the same direction with China, and jointly implement the important common understandings between the two Presidents in their Bali meeting."
As the Lord Leads, Pray with Us…
For Secretary Blinken to seek God's direction as he meets with Chinese foreign ministers.
For the president and his foreign policy advisors as they determine how to engage with China.
For discernment for members of Congress as they seek to protect U.S. national security from Chinese espionage.