President Joe Biden and First Lady Jill Biden are hosting this year's 2023 Easter Egg Roll at the White House today. Ahead of the event, the first lady announced that the theme would be titled "EGGucation" and focus on highlighting the national education system and the nation's teachers and educators.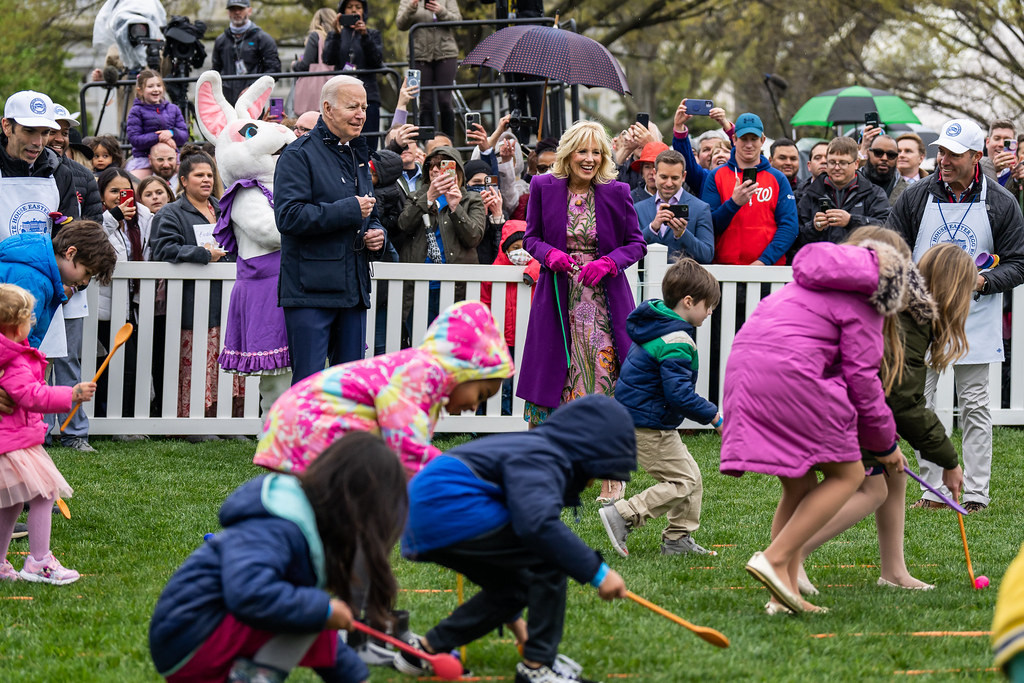 "In addition to the time-honored traditions of rolling and hunting eggs, this year's White House Easter 'EGGucation' Roll will also feature a school house activity area, reading nook, talent show, field trip to the Farm, picture day, a physical 'EGGucation' Zone, a snack time tent and more," White House officials said.
Around 30,000 people are expected to attend, "including thousands of military and veteran families, caregivers, and survivors," the statement added. "Families of the U.S.S. Delaware and U.S.S. Gabrielle Giffords, the U.S. Naval vessels for which the First Lady is the sponsor, are among those invited to attend."
As the Lord Leads, Pray with Us…
For the president to seek God's will in all that he does this week.
For God to be honored and glorified through the celebration of Easter at the White House.
For God's hand of protection to be on the many military service men and women who put their lives on the line each day in service of the nation and under the American flag.