President Joe Biden and First Lady Jill Biden are staying at their private residence in Wilmington, Delaware, today. The president has no public events on his schedule at this time and is expected to return to the White House this evening.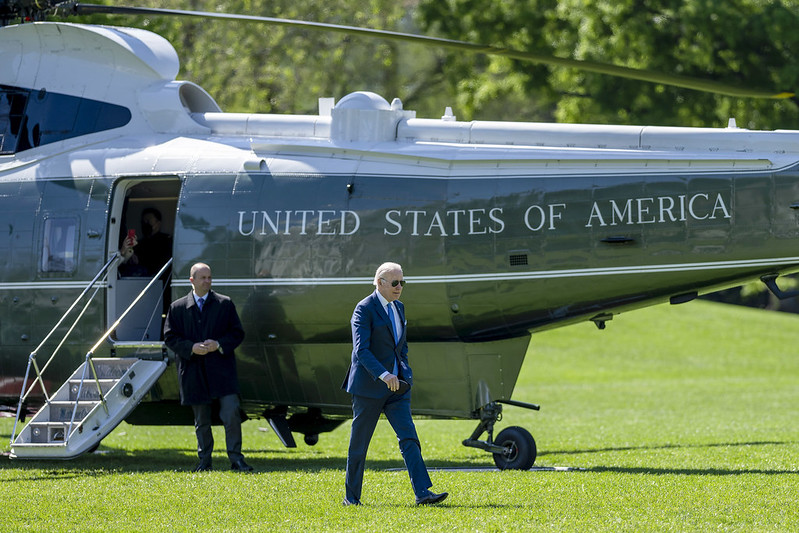 Starting today and going through March 4th, the president declared the week as National Eating Disorders Awareness Week. " Nearly 1 in 10 Americans are expected to develop an eating disorder in their lifetime," he said, adding, "During National Eating Disorders Awareness Week, we call attention to this serious health condition and reaffirm that, with early access to treatment and support, a full recovery is possible."
"Through the National Institute of Mental Health, we are working to develop better therapies and interventions," the president continued. "We are also helping health care providers, families, caregivers, and community members access new tools and trainings to help detect and treat eating disorders."
The president concluded, "Let us recommit to celebrating and supporting our fellow Americans who are on their road to recovery."
As the Lord Leads, Pray with Us…
For the president to seek God's guidance as he works to create policies to meet the healthcare needs of the nation.
For God to direct the steps of those in the National Institute of Mental Health as they advise the president about the critical mental health crises effecting Americans.
For God's grace and mercy to shine through the lives of the millions of Americans living with eating disorders.