Today, President Joe Biden is going to speak from the White House regarding the progress the nation has made against the coronavirus. He will also receive the bivalent COVID booster and encourage Americans to do the same.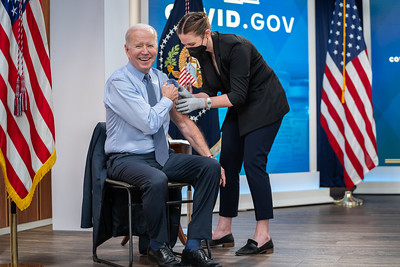 In September, the president said in an interview, "The pandemic is over. We still have a problem with COVID. We're still doing a lot of work on it. But the pandemic is over. If you notice, no one's wearing masks. Everybody seems to be in pretty good shape, and so I think it's changing."
White House COVID Response Coordinator Ashish Jha recently said that the fall booster campaign is off to "a really good start." He added, "We are not helpless against these challenges. What happens this winter is up to us."
Just last week the CDC's advisory panel voted to add the coronavirus booster to the annual immunization schedule for adults and children.
As the Lord Leads, Pray with Us…
For the president and his health officials as they address the aftermath of the pandemic.
For Coordinator Jha as he advises the president and informs the nation on the status of COVID-19 and its variants.
For wisdom for Americans as they determine their level of health and risk of illness as they consider being inoculated.