Assistance Coming for Seniors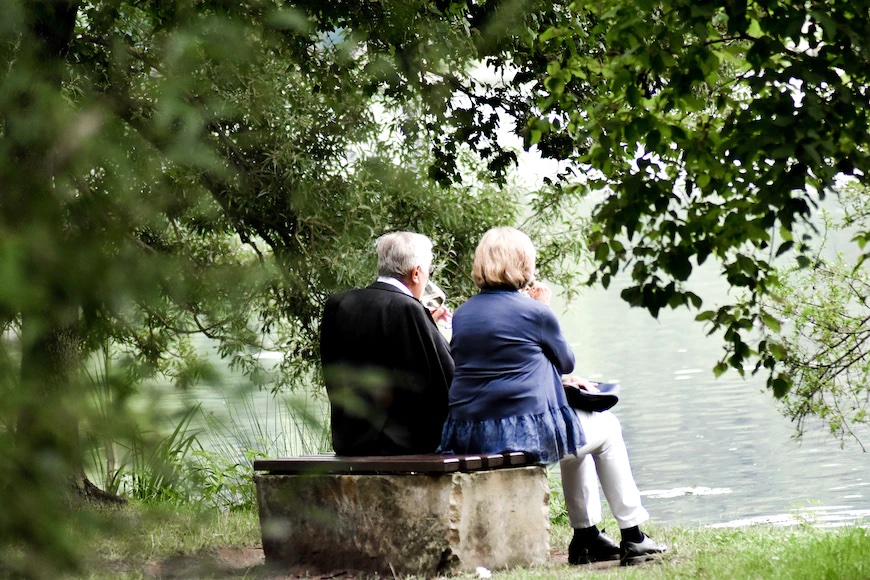 An October 11, 2022, article in Market Watch ran this headline: COLA is Coming! Indeed, the Social Security Administration has announced a Cost Of Living Adjustment (COLA) of 8.7 percent amid a rising inflation rate that has been especially difficult for Americans on fixed incomes. According to NBC News, "The annual adjustment [will be] the largest one-time increase since 1981, and the largest experienced by beneficiaries alive today."
COLA adjustments are made annually each fall and are calculated by averaging inflation readings among urban wage earners and clerical workers from July, August, and September. Inflation readings in those first two months this year came in at approximately 9.1 percent and 8.5 percent.
An article from Nexstar Media Wire asks, "Will the Social Security COLA bump be enough for vulnerable seniors?" They answer this question by saying, "Social Security benefits could temper income pressures for seniors, although some say it may not be enough for the most vulnerable."
Mary Johnson, the Senior Citizen League's Social Security and Medicare policy analyst, said, "Certainly, people are needing that [increase]. We've had lots of emails from people who told us they had cut down to one meal a day, they could not afford to pick up their prescriptions, or they couldn't afford to get to doctor appointments because of the cost of gas… tires for their vehicles."
She added, "We don't know how well it will keep up yet because it's not received until January and we don't know the inflation rate yet for 2023, so that's hard to say. However, there's always the concern it may not keep up with it." She continued, "Without a COLA that adequately keeps pace with inflation, Social Security benefits purchase less over time, and that can create hardships, especially as older Americans live longer lives in retirement."
According to the National Council on Aging, about one in 15 adults 65 years old and older are economically insecure. Yet, Social Security benefits help lift 16.1 million older adults above the federal poverty level.
The Motley Fool calculated that, at an 8.7 percent COLA, the average retiree will collect around $144 more per month. This is a significant boost toward affording everyday essentials. However, over time, cost of living increases have made it harder for Social Security to keep pace with seniors' actual spending levels. In fact, since 2000, benefits have lost around 40 percent of their purchasing power.
Some of the "younger" retirees are becoming concerned about the viability of Social Security. According to the Social Security Administration, the trust fund that collects Social Security tax payments is on track to deplete its reserve funds in 2034. From that point forward, Social Security would be able to pay out only 77 percent of scheduled benefits.
Senator Ron Johnson of Wisconsin said, "The greatest threat to Social Security and Medicare is the completely out-of-control deficit spending and our growing debt. We need to combine everything, look at all of it, so we start prioritizing spending."
President Biden responded to these comments by claiming the program would be in jeopardy if control of Congress changes in the midterm elections. "They're coming after your Social Security and Medicare," he said during a speech in Maryland.
God's Word calls for taking care of the elderly. "But if a widow has children or grandchildren, let them first learn to show godliness to their own household and to make some return to their parents, for this is pleasing in the sight of God" (1 Timothy 5:4). "Even to your old age I am he, and to gray hairs, I will carry you. I have made, and I will bear; I will carry and will save" (Isaiah 46:4). "Do not cast me off in the time of old age; forsake me not when my strength is spent" (Psalm 71:9).
How then should we pray?
For Administrator Chiquita Brooks-LaSure to lead the Centers for Meidcare and Medicaid Services with discernment.
For Commissioner Charles Rettig to be led by the Lord as he oversees the Internal Revenue Service.
That the president and his administration would seek God's wisdom as they assess the state of the economy and federal programs.
For those who live on fixed incomes in the U.S. struggling to make ends meet with rising costs of living due to inflation.
For seniors who are in need of assistance as they age and their adult children or family members who are endeavoring to care for them.