Educating the Children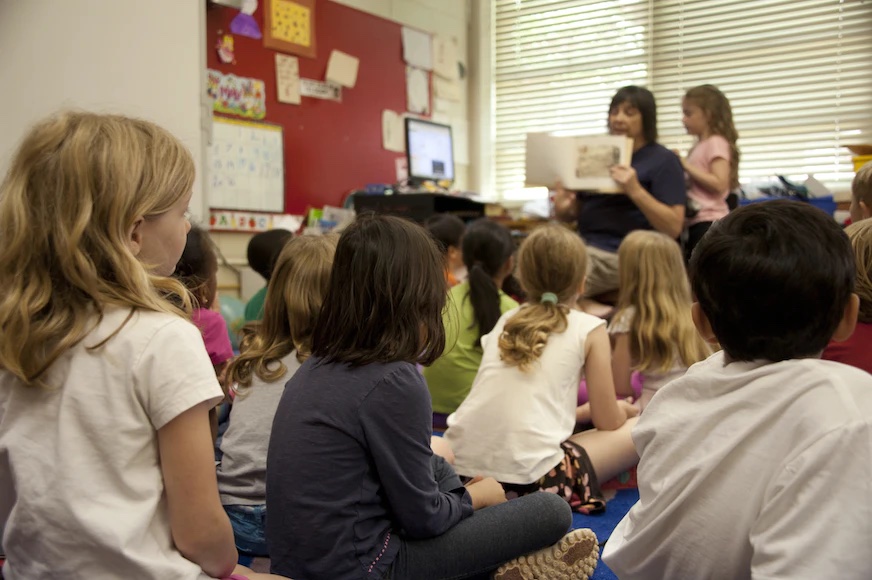 The idea of a Sunday school was first set up in 18th century England to provide education for working children. In 1751, William King started Sunday school in Gloucestershire and suggested that a friend, Robert Raikes, start a similar one nearby. Raikes was the editor of the Gloucester Journal. He wrote in the journal that those efforts resulted in many clergymen supporting the schools, which aimed to teach the youngsters reading, writing, mathematics, and a knowledge of the Bible. It was school held on Sunday, the only day the children were not working.
The program quickly became international. Beginning in the United Kingdom, it soon started in Ireland, then Sweden, Finland, the United States, and beyond. It would be a hundred years before public school was available in the U.S., and it was not until 1938 that child labor was outlawed under the Fair Labor Standards Act. As laws changed and cultures shifted, Sunday Schools became a place for religious education, and the foremost vehicle apart from the home for teaching the principles of the Christian faith and the Bible.
Over time, many Protestant churches added adult Sunday Schools to their church programs. In the past couple of decades, there has been a significant shift in favor of small groups for adults.
In the pre-COVID church, Sunday school bore little resemblance to its earlier years or even as a place primarily for the evangelization of the young. In fact, the only thing that remained the same was that it was held on a Sunday—or maybe a Saturday evening. The financial support, administration, structure, goal, audience, and attendance had all changed. An article in Share Faith magazine suggests that Sunday school needs to return to the great commission as its focus. "Rather than functioning with the goal of making disciples, Sunday School is often in a maintenance mode," they say of today's programs. They also suggest that Sunday Schools should involve families. Long-term, strategic planning is recommended, rather than just "existing" in a traditional setting.
A March 2022 survey by the Hartford Institute for Religion Research found that larger churches with more than 100 people were successful in maintaining their educational programming for children and youth in the years of the pandemic, often using in-person or hybrid solutions. Smaller churches were less likely to report continued religious education without disruption. The report stated that those who had closed their programs during the pandemic had the greatest decline in involvement even after they restarted.
Vacation Bible School, long a staple of congregational outreach to local communities, was also weakened by the pandemic. Ministry Watch suggests that churches need to be flexible, and more intergenerational to thrive.
The "paper-only" Sunday School is going digital with a goal of daily involvement by children and parents. One of the nation's oldest evangelical Christian curriculum publishers, David C. Cook, is launching digital initiatives for children and their families, with the recognition that screens are a big part of children's lives. The electronic connection may be vital in the post-pandemic Sunday School world.
Lifeway says "More than just a Sunday morning activity, Sunday School is a time to tackle real-life issues, present the story of redemption, and have spiritual conversations with kids that could transform their lives forever. … And have fun, too!"
Whether or not Sunday School continues to exist will largely depend on sticking with the truth of the Gospel while being "in touch" with the children.
Luke's Gospel records this account: "Now they were bringing even infants to him that he might touch them. And when the disciples saw it, they rebuked them. But Jesus called them to him saying, 'Let the children come to me, and do not hinder them, for to such belongs the kingdom of God. Truly, I say to you, whoever does not receive the kingdom of God like a child shall not enter it'" (Luke 18:15-17).
How then should we pray?
For discernment for pastors and congregational leaders as they evaluate and implement Sunday School strategies.
For wisdom for Ambassador at Large for International Religious Freedom Rashad Hussain as he fulfills his role.
For the president and members of Congress to uphold the right to religious liberty found in the Constitution.
For members of the federal judiciary to respect and protect the right to the free exercise of religion.
That church leaders will commit to maintaining educational opportunities for the children of their congregations.
For publishers of Sunday School curricula to focus on the tenets of the faith to transform children's and families' lives for Christ.
For the pastors, administrators, teachers, and volunteers who participate in Sunday School programs.