Who's in Charge?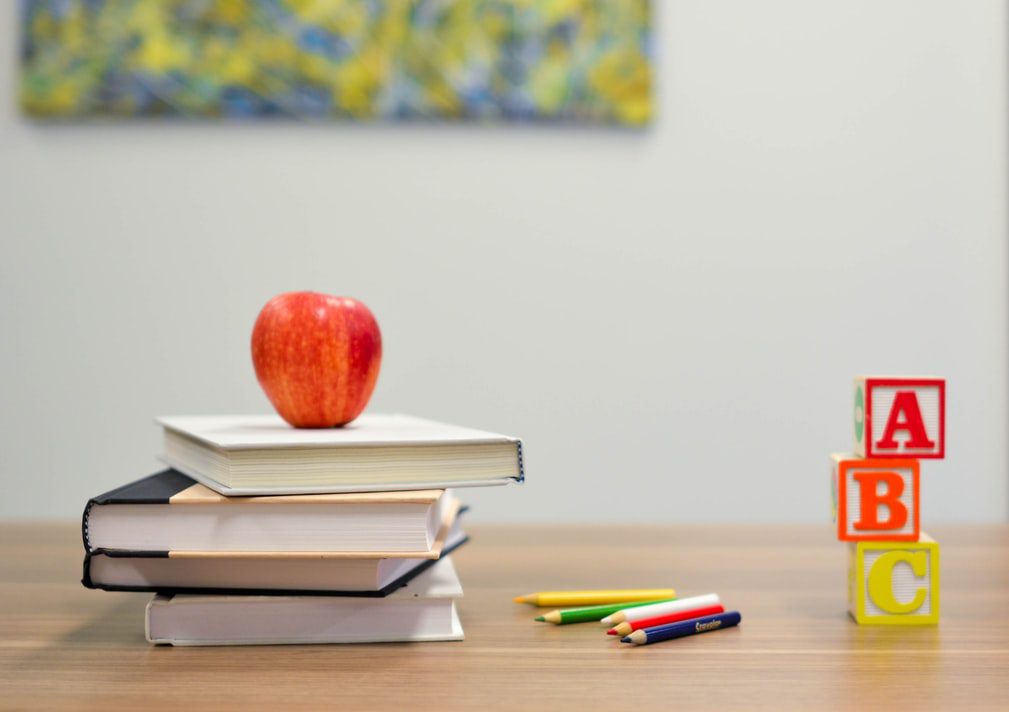 Many Americans are pessimistic about public education in general. According to tracking by Gallup, the views parents of school children have about the quality of education their children are receiving do not appear to indicate that the pandemic caused major harm. While parents are concerned in general, they remain solidly positive about the quality of their own children's education. It has been that way for over 20 years.
The education system in the United States is both diverse and complex, covering many types of schools, and many different interactions between government…from school board districts to municipalities, to counties, to states, and to the federal government. According to the Center for Public Justice, there are two key facts to remember about government interaction with schools.
First, there is no such thing as a "completely neutral" education. Basic beliefs and practices are shaped by philosophies that are not neutral, and that includes schools run by organized religions. Government, they say, "has the responsibility to recognize and treat equitably under law the wide range of philosophies, cultures, and animating beliefs inherent in a diverse society."
Second, parents have the primary responsibility for the nurture and education of their children. In a fully functional system, parents and government work together to pursue the best educational opportunities and solutions for children.
But is that happening today?
In 2022, controversies exist over public education in schools and communities in every state. Conflict has arisen over charter schooling, voucher plans, critical race theory, LGBTQ rights, standardized testing, school safety, Common Core standards, the theory of evolution, book bans, COVID-19 mandates, corporal punishment, and school prayer—and this is not an exhaustive list.
School board meetings used to be thought to be boring. They have not had a reputation for excitement. However, since the days of the pandemic, according to an April 2022 article in The Atlantic, school boards have become "the center of the most explosive fights in American life." They add, "The basic functioning of one of the workhouses of the American system—an institution whose thankless and typically invisible work powers the country's schools—is impossible when it is swept up in the nation's divisive politics."
Things escalated last fall when, after a noisy and boisterous school board meeting, Attorney General Merrick Garland received a letter from the National School Boards Association claiming that some threats against school officials "could be the equivalent to a form of domestic terrorism" that would warrant the intervention of federal law enforcement. Though he said that he couldn't even "imagine a circumstance" where "parents complaining" at a school board meeting would be "labeled as domestic terrorism," the attorney general directed his agency to review strategies to address violent threats and harassment against school boards.
The rights of parents when it comes to the education of their children and its nuances continue to be a significant issue, particularly in school board elections across the country. Education Week reports that Moms for Liberty, a rapidly growing parent group, is asking school board candidates to sign a pledge to uphold parental rights if elected. In many areas, parents say they have been motivated to run for school boards, to better represent the rights of parents.
At a White House Teacher of the Year event, President Joe Biden said, "We always talk about 'these children.' They're not someone else's children. They're our children. And they are the kite strings that literally lift our national ambitions aloft in a literal sense. … You've heard me say it many times about our children, but it's true. They're all our children. And the reason you're the Teacher of the Year is because you recognize that. They're not somebody else's children; they're like yours when they're in the classroom."
In an October 10, 2022, article in Hispania, Virginia Governor Glen Youngkin said of his education policies, "Parents have a fundamental right to be engaged in their children's lives. Children don't belong to the state. They belong to families. And so, in these most important decisions, step one has to be to engage parents, not to the exclusion of a trusted teacher or an adviser, but to make sure that parents are involved in their children's lives."
The divide that exists across America on policies, goals, ideologies, and programs for and treatment of children in the K-12 education system runs parallel to the divides in other areas. One option that is empowering for parents when it comes to their children's education is voucher programs. More states are offering vouchers that are designed to give parents more choices, reduce the role of government in education, and deliver cost-effective education. But with each student who departs public education, funding and resources depart as well, which may lead to wider educational inequities.
The Bible confirms parental responsibility for the education of children. Psalm 78:5-8 says, "He established a testimony in Jacob and appointed a law in Israel, which he commanded our fathers to teach to their children, that the next generation might know them, the children yet unborn, and arise and tell them to their children, so that they should set their hope in God and not forget the works of God, but keep his commandments; and they should not be like their fathers, a stubborn and rebellious generation, a generation whose heart was not steadfast, whose spirit was not faithful to God."
How then should we pray?
For Education Secretary Miguel Cardona to seek the Lord's wisdom as he heads his department in the president's administration.
For discernment for Acting Assistant Secretary James Lane as he heads the Office of Elementary and Secondary Education.
For prudence for voters as they consider candidates for their local school boards in the midterm elections.
For the educators and superintendents of schools throughout the nation.
For members of the Parent Teacher Association to adequately address and educate the public and encourage parental participation in schools.
That parents across the country would grasp the importance of their involvement in the education of their children.
For federal, state, and local officials to recognize the necessity of teaching the basics of education along with up-to-date technologies, and rid curricula of politics or ideology.