God's Plan for America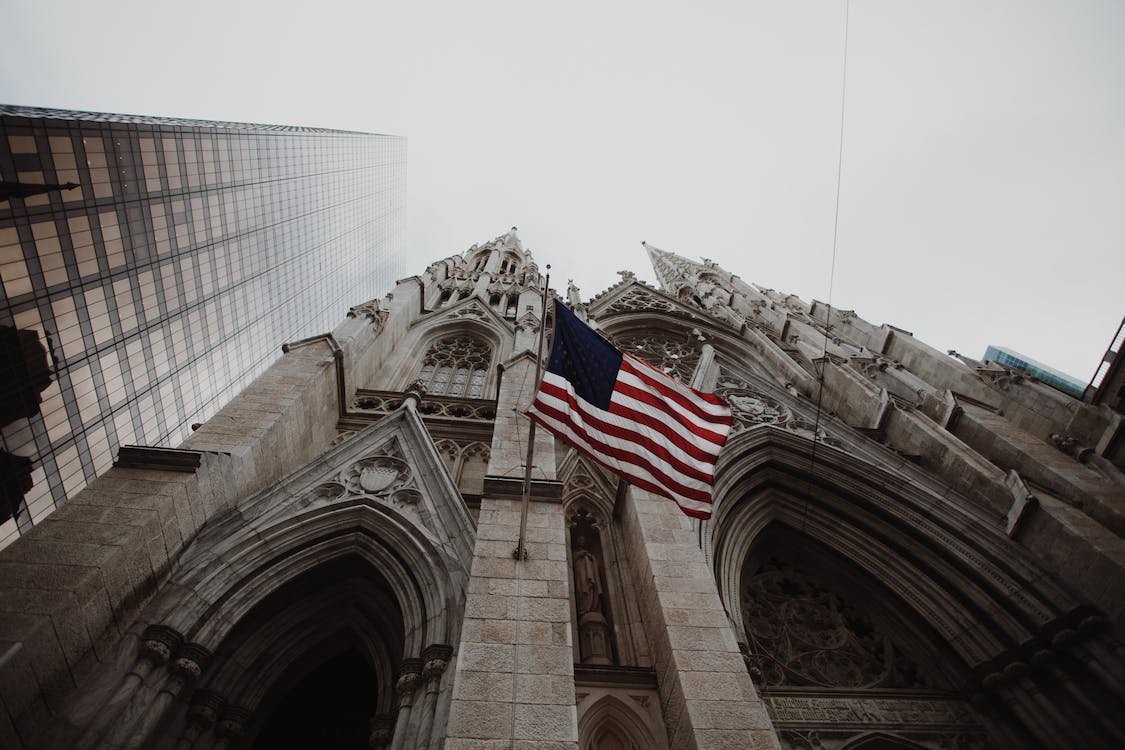 Author and theologian Dr. Geoffrey Broughton, in his 2017 book Why America Still Matters to God, begins his first chapter with one of the most asked questions about the end times—Is the United States in Bible prophecy? Quoting Broughton, "I typed this question into a search engine and got about 63,800,000 results and the general consensus is 'no.'"
One of the responses he found answered this way, "The United States of America is never explicitly mentioned in the Bible. In regard to the end times, the only nation the Bible seems to be concerned with, specifically, is Israel."
That being the case, and some will agree and others not, if the United States has no mention, then does God care about it or have a plan for it, now or in the end times? If the Bible does not call out a nation by its name, is it safe to lump it together with all the other "non-Israel" nations of the world?
God discusses nations generally. "I will be exalted among the nations" (Psalm 46:10). "Go and make disciples of all nations" (Matthew 28:19). "I will gather all the nations together… I will judge them" (Joel 3:2). But, apart from Israel, "the apple of God's eye" (Zechariah 2:8), God has not laid out specific plans for any of them…except for His desire that they should come to Him.
So, then, does God care about elections in the United States? God cares that His people should have strong and wise leaders. The Bible offers 61 verses regarding leadership.
Leaders should first be servants. "Whoever wants to be your leader must be your servant" (Matthew 20:26). Leaders must show restraint. "Wise people are patient and control themselves" (Proverbs 29:11). Leaders must be able to take advice. "A nation without wise leaders will fail. Many good advisors make a nation safe" (Proverbs 11:14). Leaders have a word of honor. "Say only 'yes' if you mean 'yes,' and say only 'no' if you mean 'no.' If you say more than that, it is from the Evil One" (Matthew 5:37). Leaders are to give and receive respect. "Obey your leaders. Be willing to do what they say. They are responsible for your spiritual welfare, so they are always watching to protect you. Obey them so that their work will give them joy, not grief. It won't help you to make it hard for them" (Hebrews 13:17).
Dr. David Jeremiah says, "Though Scripture makes no mention of the United States, it seems that God has had a plan for this nation in redemptive history. Our country has not been perfect, but its blessings are undeniable. Proverbs 14:34 says, 'Godliness makes a nation great, but sin is a disgrace to any people' (NLT). America's future will depend on how closely it follows this blueprint for success."
God's plan for America is established in His plan for you, His child, spelled out clearly throughout Scripture. As for the election, be guided in the wisdom that comes from the Lord. 
Proverbs 1:1-7 reminds you that wisdom is yours when the Lord is your guide. "To know wisdom and instruction, to understand words of insight, to receive instruction in wise dealing, in righteousness, justice, and equity, to give prudence to the simple, knowledge and discretion to the youth—Let the wise hear and increase in learning and the one who understands obtain guidance, to understand a proverb and a saying, the words of the wise and their riddles. The fear of the Lord is the beginning of knowledge; fools despise wisdom and instruction."
How then should we pray?
For God's will to be accomplished through the United States and its governing officials.
That the Holy Spirit would give you discernment to know the true character of the candidates seeking office.
For the Lord to reveal the truth regarding the principles, leadership qualities, and agendas of the candidates to the electorate.
For those who are running for office to accurately represent themselves and their platforms.
For peace in knowing that the Lord is working out His purposes in this nation and the world.
For the strength to shine the light of your faith in Jesus and to share His love with those around you.