President Joe Biden issued proclamations for National Domestic Violence Awareness And Prevention as well as for National Youth Substance Use Prevention for the month of October.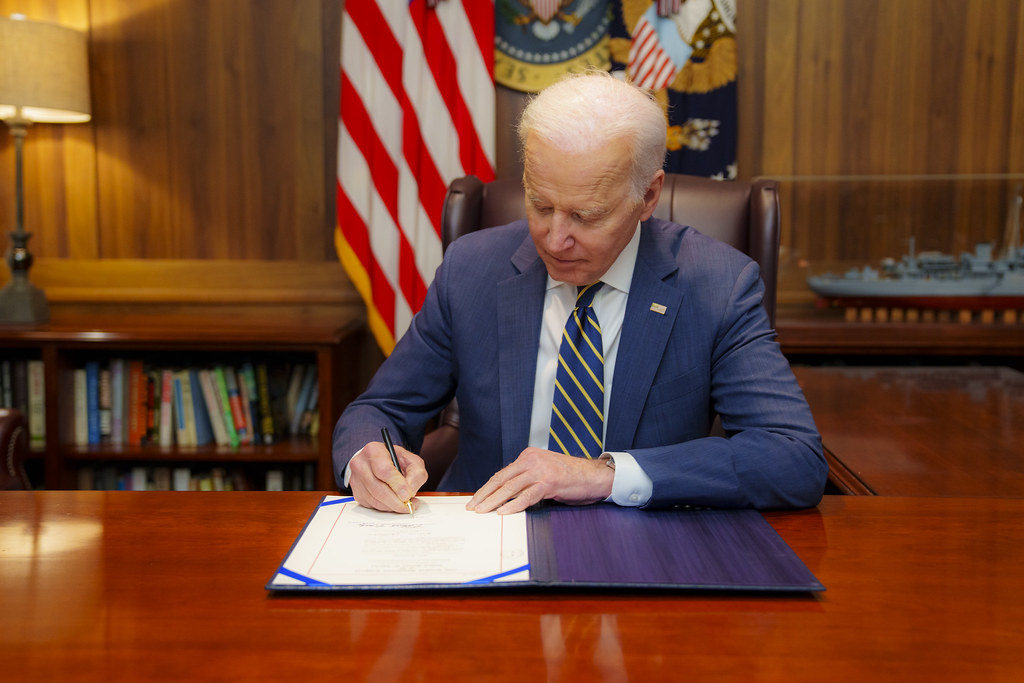 President Biden declared, "While our Nation has made significant progress in addressing domestic violence by responding to the stories and leadership of courageous survivors, as well as through advocacy and legislative action, domestic violence nonetheless remains all too common in America.  During National Domestic Violence Awareness and Prevention Month, we continue to shine a light on the causes of this scourge, strengthen the ability of Federal, State, Tribal, territorial, and local officials to take action, and call on all communities to strengthen prevention efforts. My Administration is working to ensure that all survivors have access to justice and the support they need for their healing and well-being."
The president also stated, "During National Youth Substance Use Prevention Month, we rededicate ourselves to transforming the lives of America's youth through prevention.  We commit to building and supporting communities where young Americans can live healthy and fulfilling lives, free from the dangers of substance use, laying the groundwork for strong future generations."
As the Lord Leads, Pray with Us…
For the president and his administration as they support efforts to reduce domestic violence and youth substance abuse.
For wisdom for Director Gupta as he heads the Office of National Drug Control Policy
For public and private individuals and groups involved in the ongoing rescue and recovery efforts in Florida in the wake of Hurricane Ian.