Funding the Police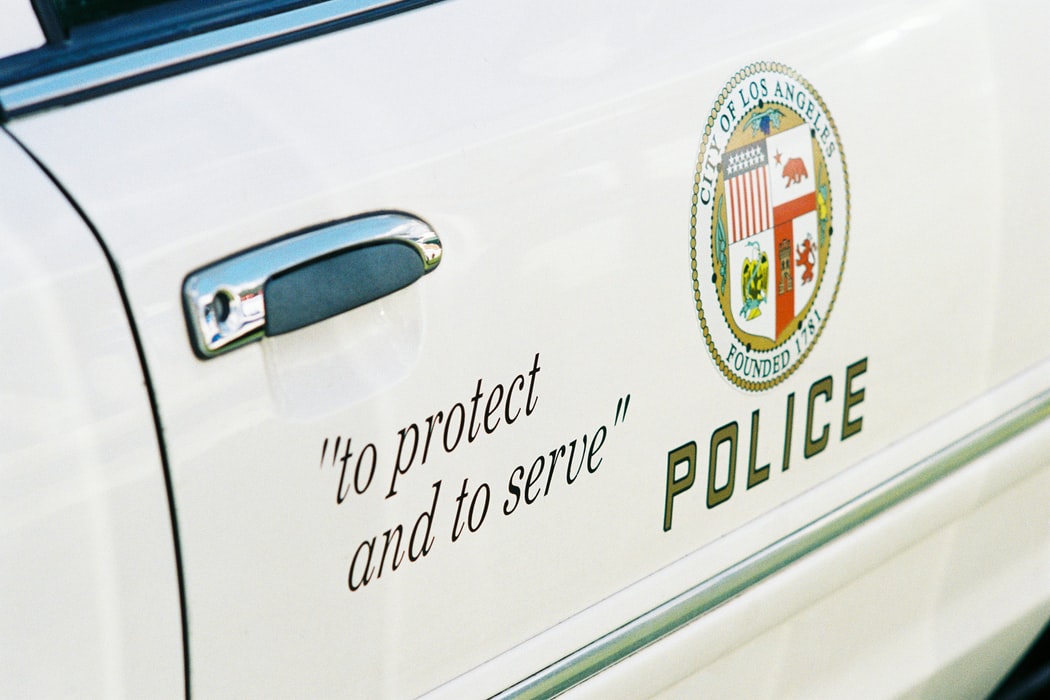 Lawlessness in the United States is nothing new. A February 4, 1861, article in the Philadelphia North American and United States Gazette began, "The world must regard with profound astonishment at the spectacle of national lawlessness" that was being exhibited in a wide swath of the nation. The swath was large enough and the "population great enough to make their follies and crimes almost national."
The news account continues, "They are now swept by a storm of rebellion such as has never been seen before. They are actuated by a spirit of resistance to law, by contempt for order, and by defiant rebellion against the entire structure which we call the United States government. It is not the election of Lincoln, or the existence of any grievance whatever, that moves them to these extraordinary proceedings, and the leaders and organs of the movement everywhere avow that they act as they now do simply because they have the will and the power to do so. "
One hundred sixty-one and a half years later, not much has changed.
Merriam-Webster defines a lawless person as one who is not regulated or based on law, not restrained or controlled by law, or unruly.
Attitudes toward the law are revealing, showing people's ability to conform, their values, and their levels of respect. There has been an anti-law movement underway in America, and it is seen in every sector of the nation's culture.
A Behind The Badge blog from December 2021 stated there is a "collective angst we are all feeling these days. There is an underlying tension and concern about our everyday safety and security—a feeling that lawlessness, disorder, and disdain for the rule of law are increasing."
In May 2020, following the death of George Floyd while he was being arrested by police officers in Minneapolis, a number of protests, coordinated by groups like Black Lives Matter, were held in cities across the country. "Defund the police" became a slogan as people called for diverting funds from police departments and reallocating them to non-policing forms of public safety and community support. Proponents of the defunding movement said police departments were essentially racist and, at best, ineffectual in minority communities. The demonstrations that followed Floyd's death frequently devolved into riots that included looting, violence, and destruction. In one instance, protests carried on for more than 100 days.
In addition to Minneapolis, New York City and Rochester, New York, Portland, Oregon, Chicago, Illinois, Kenosha, Wisconsin, and Philadelphia, Pennsylvania were some of the cities to experience prolonged and violent protests and riots. 
Even after riots ceased, groups continued their lawlessness. Smash and grab robberies, home robberies, porch thefts, carjackings, murder, and assaults were common in the ongoing, often daily, disorder. Surveillance video, including doorbell cameras, has captured many of the incidents, but little has been done. According to Behind the Badge, there is a general feeling among law enforcement officers that justice is not being served. "The package thief is arrested and receives a citation. Car theft is now a misdemeanor in many jurisdictions. Crime victims in the community at large are left wondering if breaking the law really has no consequence."
Lawlessness, the Bible says is a sin issue. "Everyone who makes a practice of sinning also practices lawlessness; sin is lawlessness (1 John 3:4). "Understand this, that the law is not laid down for the just but for the lawless and disobedient, for the ungodly and sinners, for the unholy and profane" (1 Timothy 1:9). "For the mystery of lawlessness is already at work. Only he who now restrains it will do so until he is out of the way" (2 Thessalonians 2:7).
How then should we pray?
For followers of Christ to be law-abiding citizens and be supportive of the efforts of law enforcement.
For discernment for state and local communities as they consider their budgets for police departments and state patrol agencies. 
For prosecutors and judges as they determine the penalties and sentencing guidelines to follow in adjudicating crimes.
For community leaders and others in government to work collaboratively with law enforcement to ensure public safety. 
For the hearts of Americans to turn toward the Lord and for a revival to spread through this nation.